Cabinet Refinishing and
Painting

Cabinet Refinishing Can Remake Your Space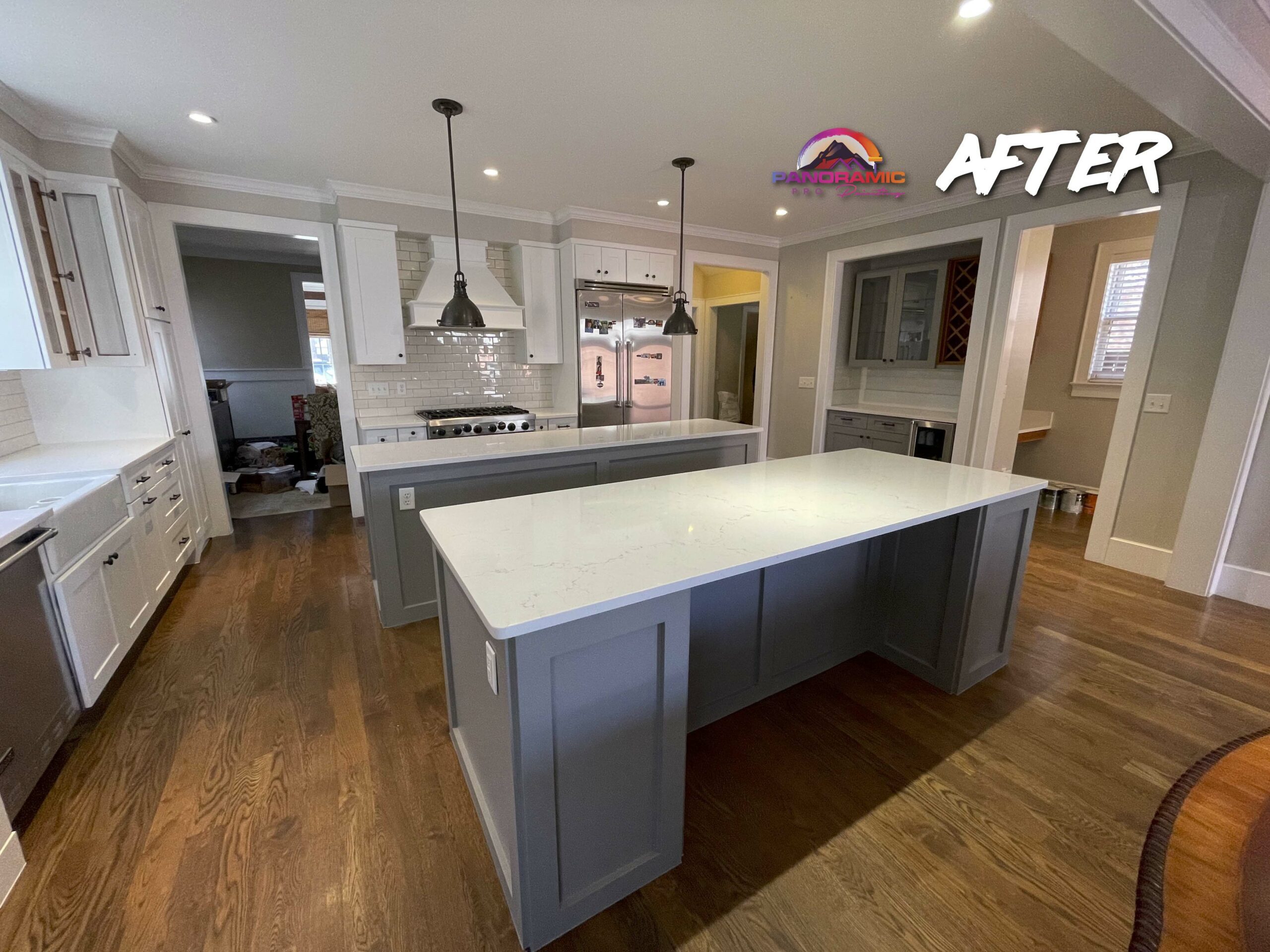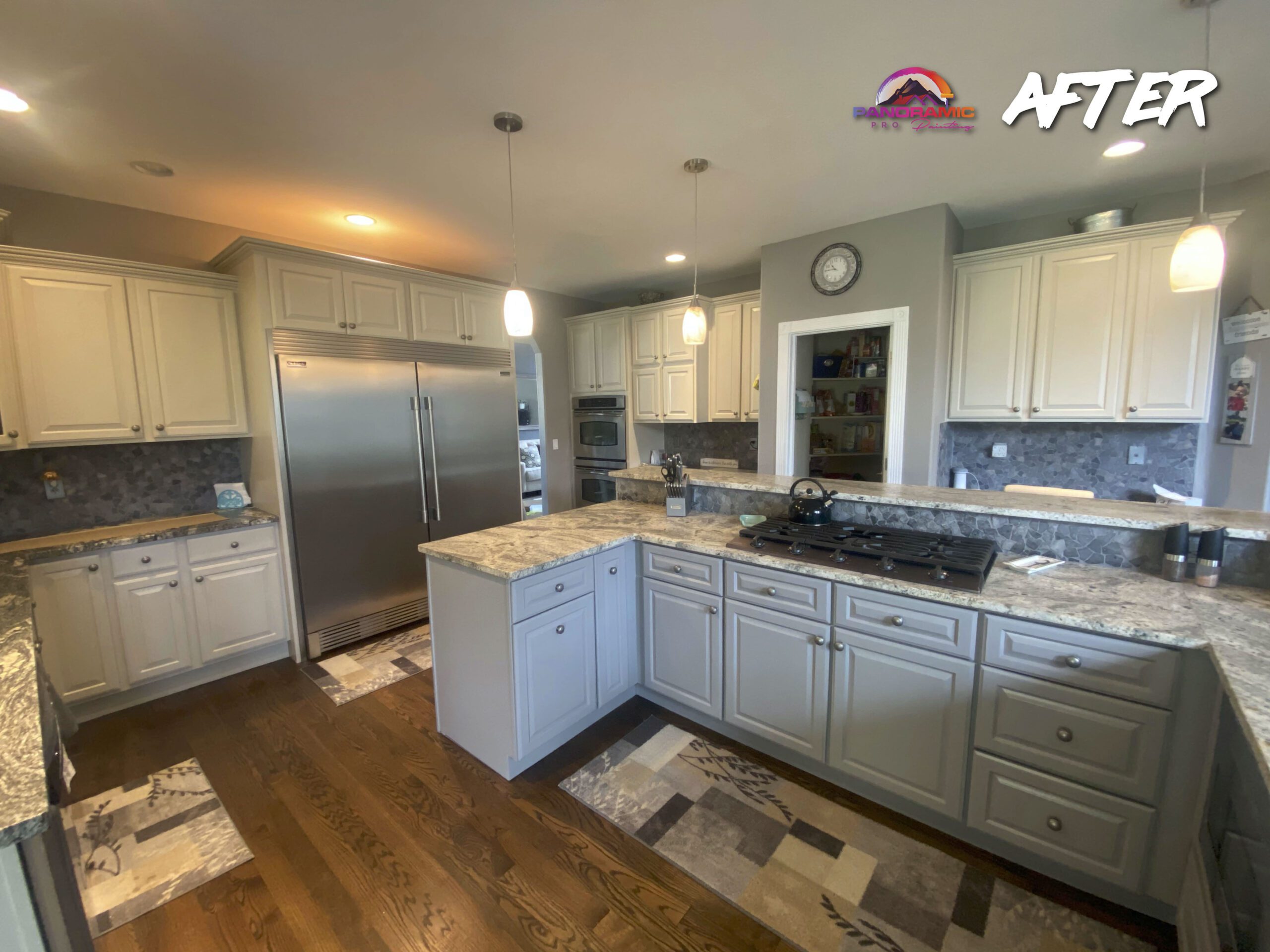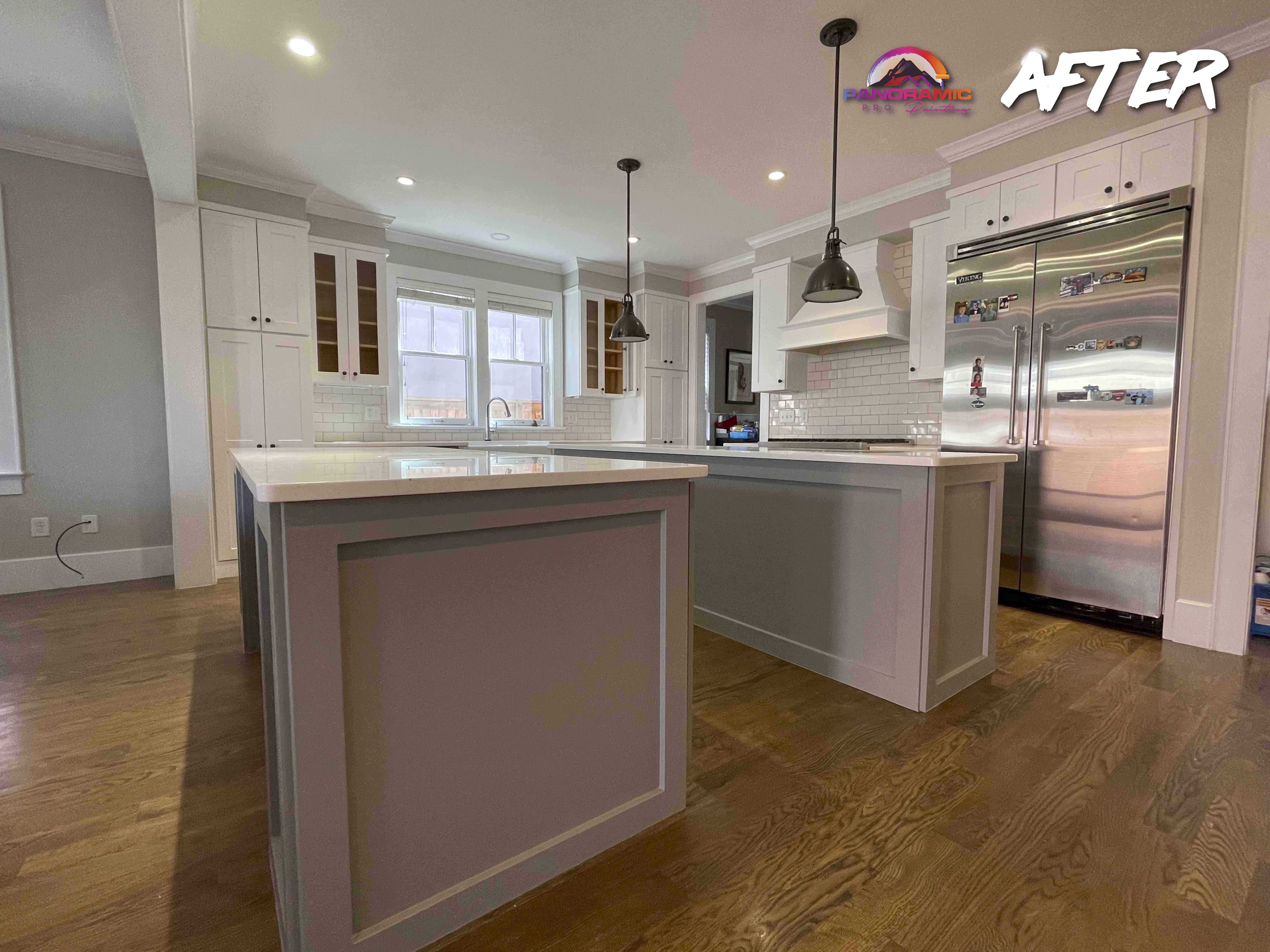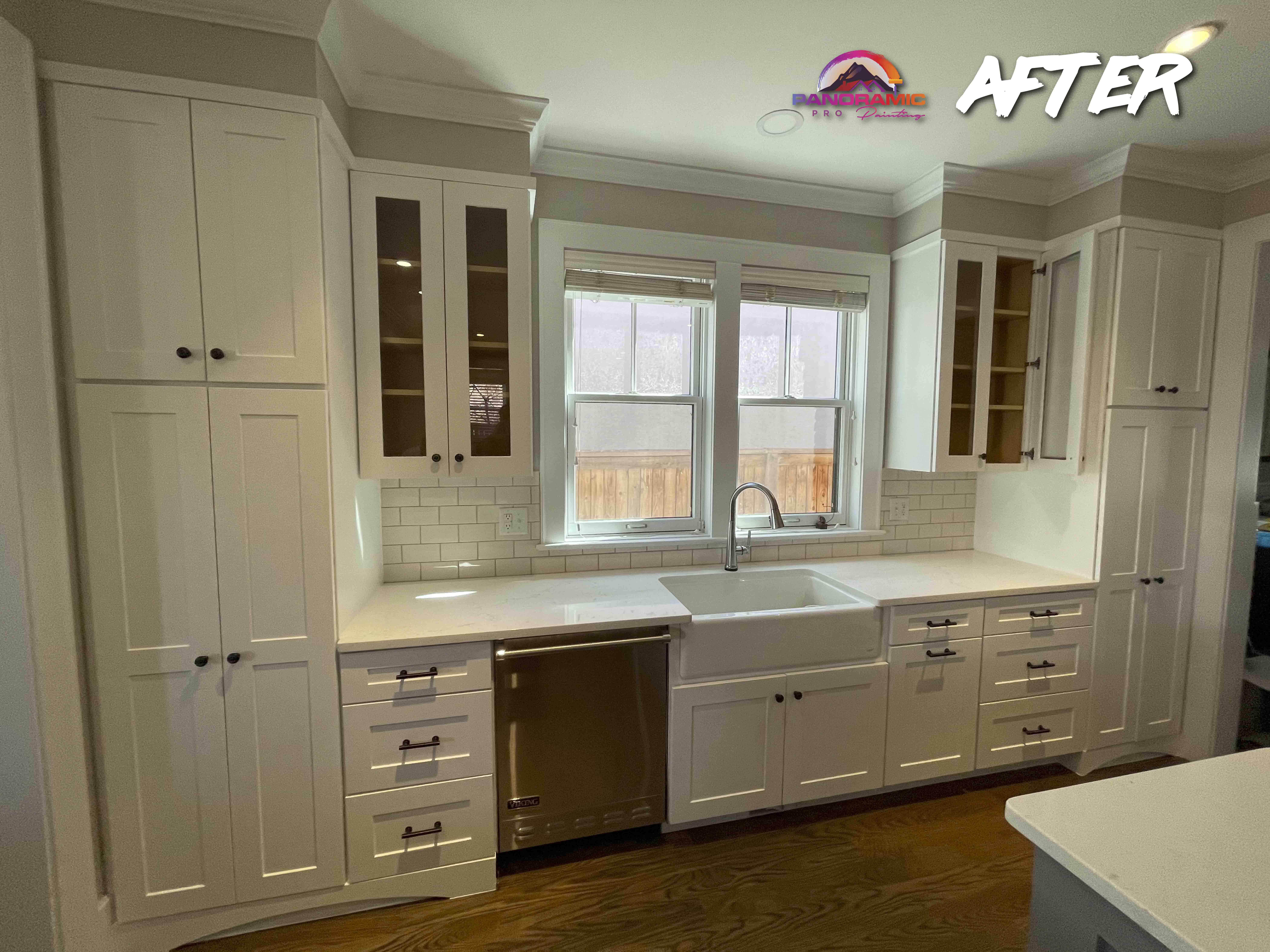 Prepare the Space
Remove and Label
Sanding
Prime-Time
Wood Grain Filler (Optional)
Durable Coat Finish
Reassemble
Project Examples
Drag the slider below to the left or right to see the before and after.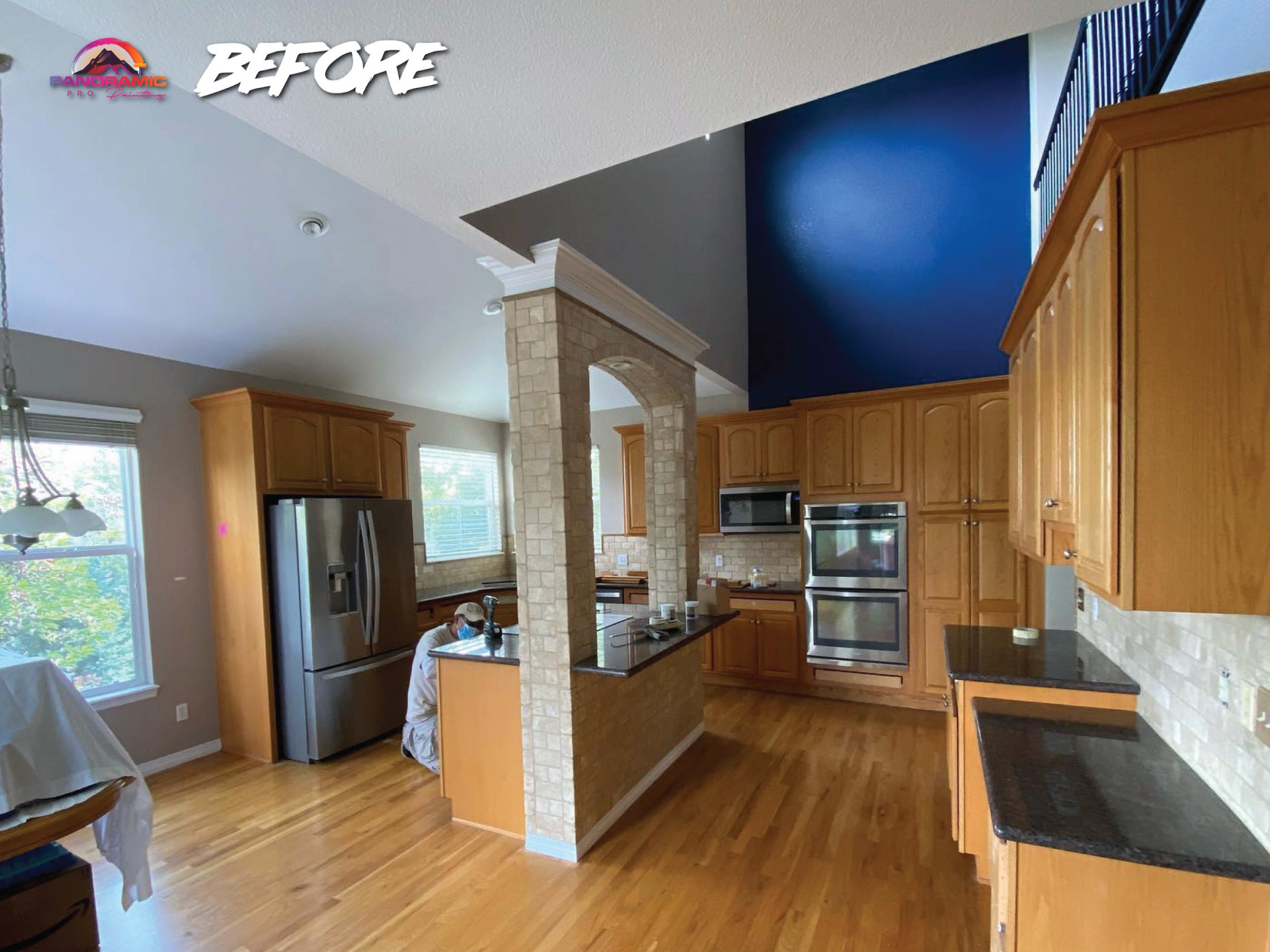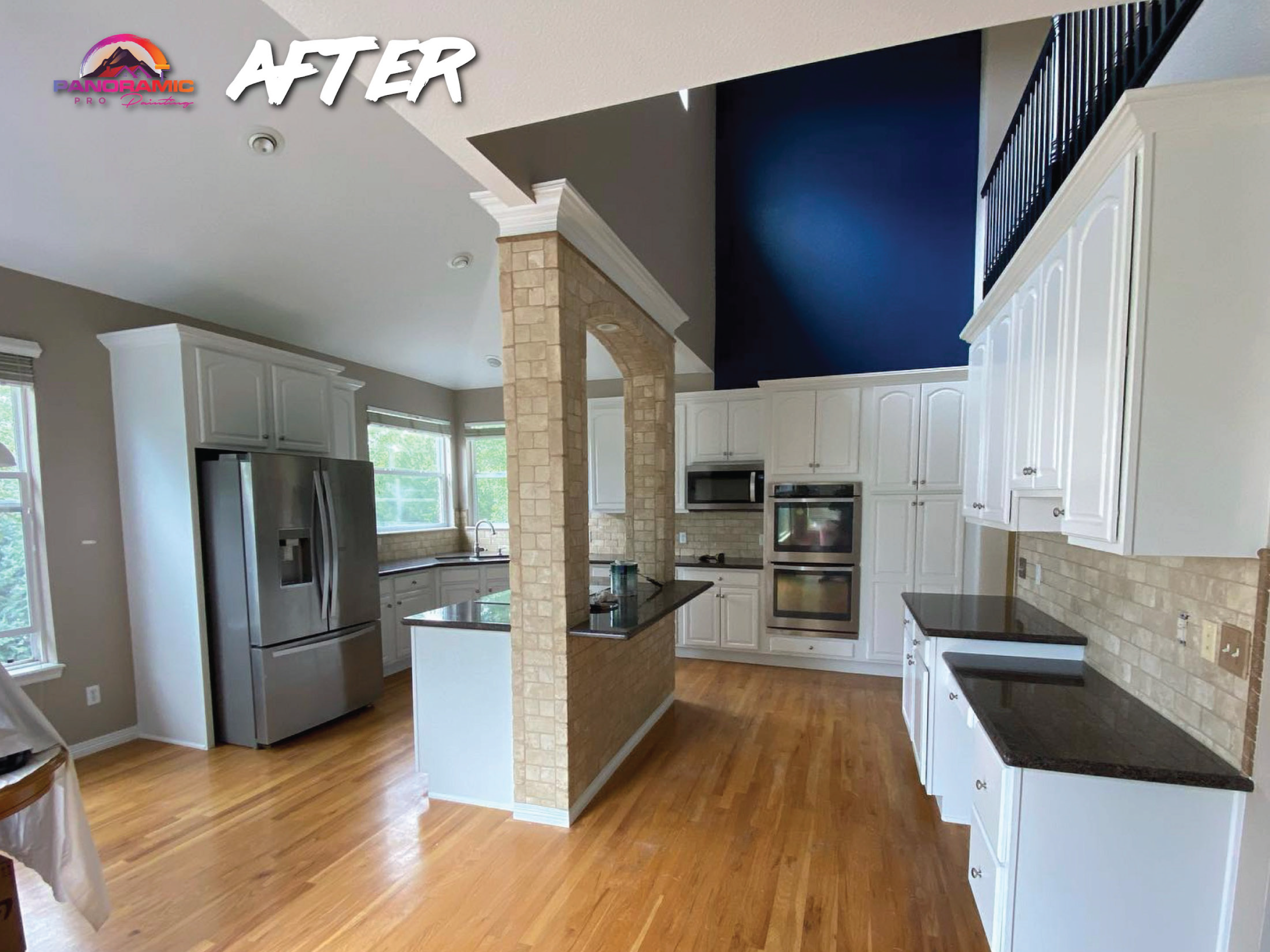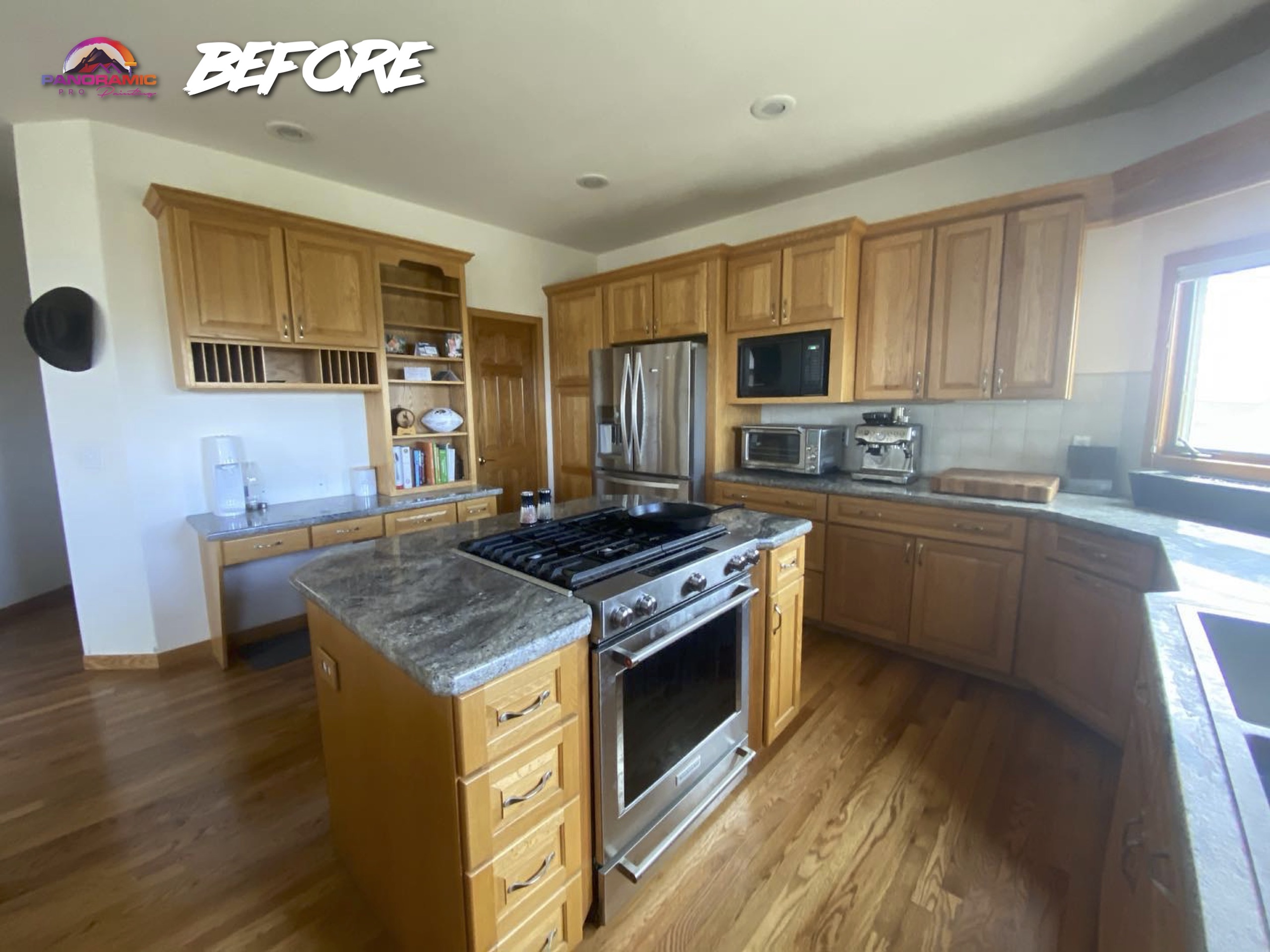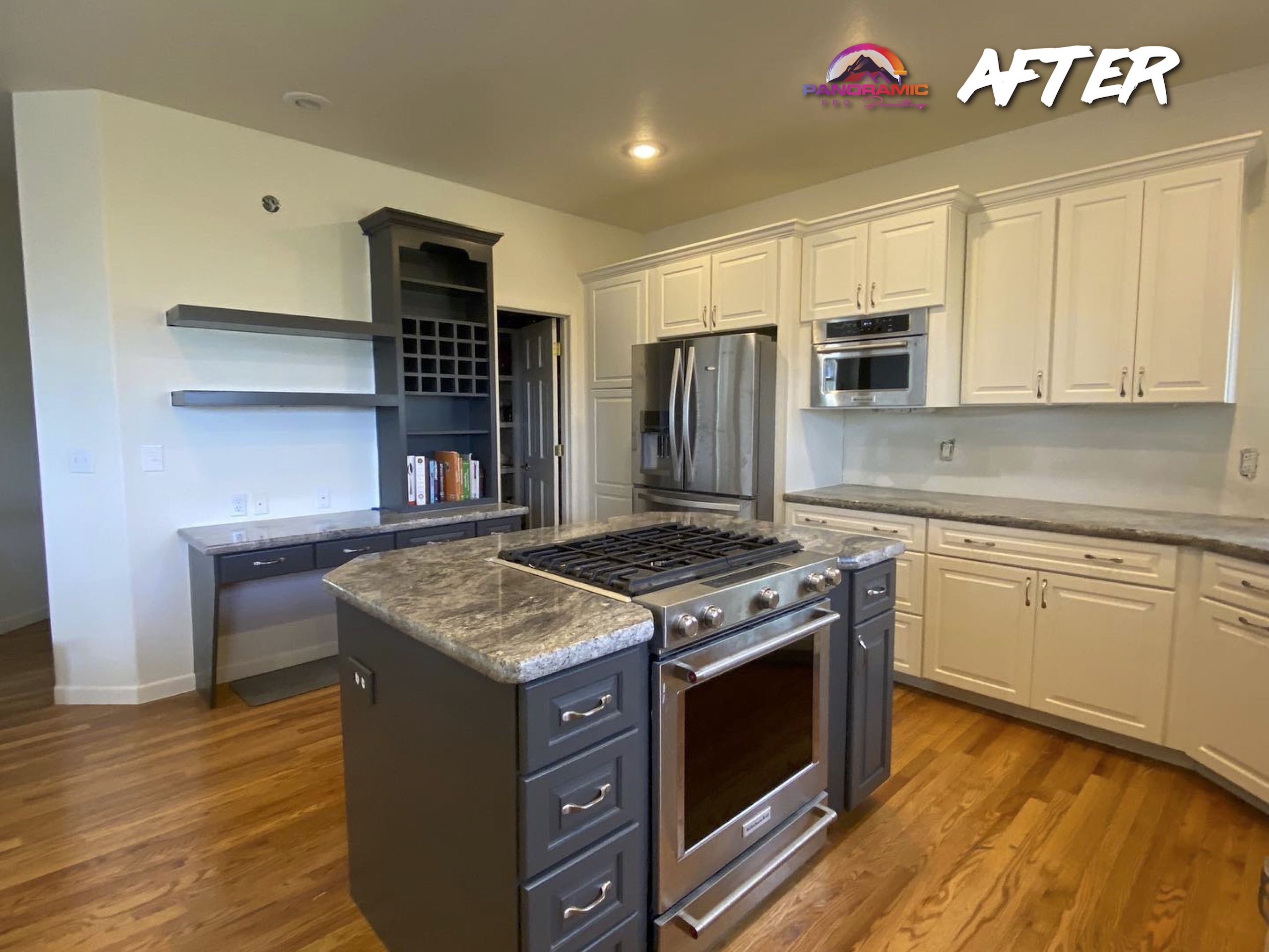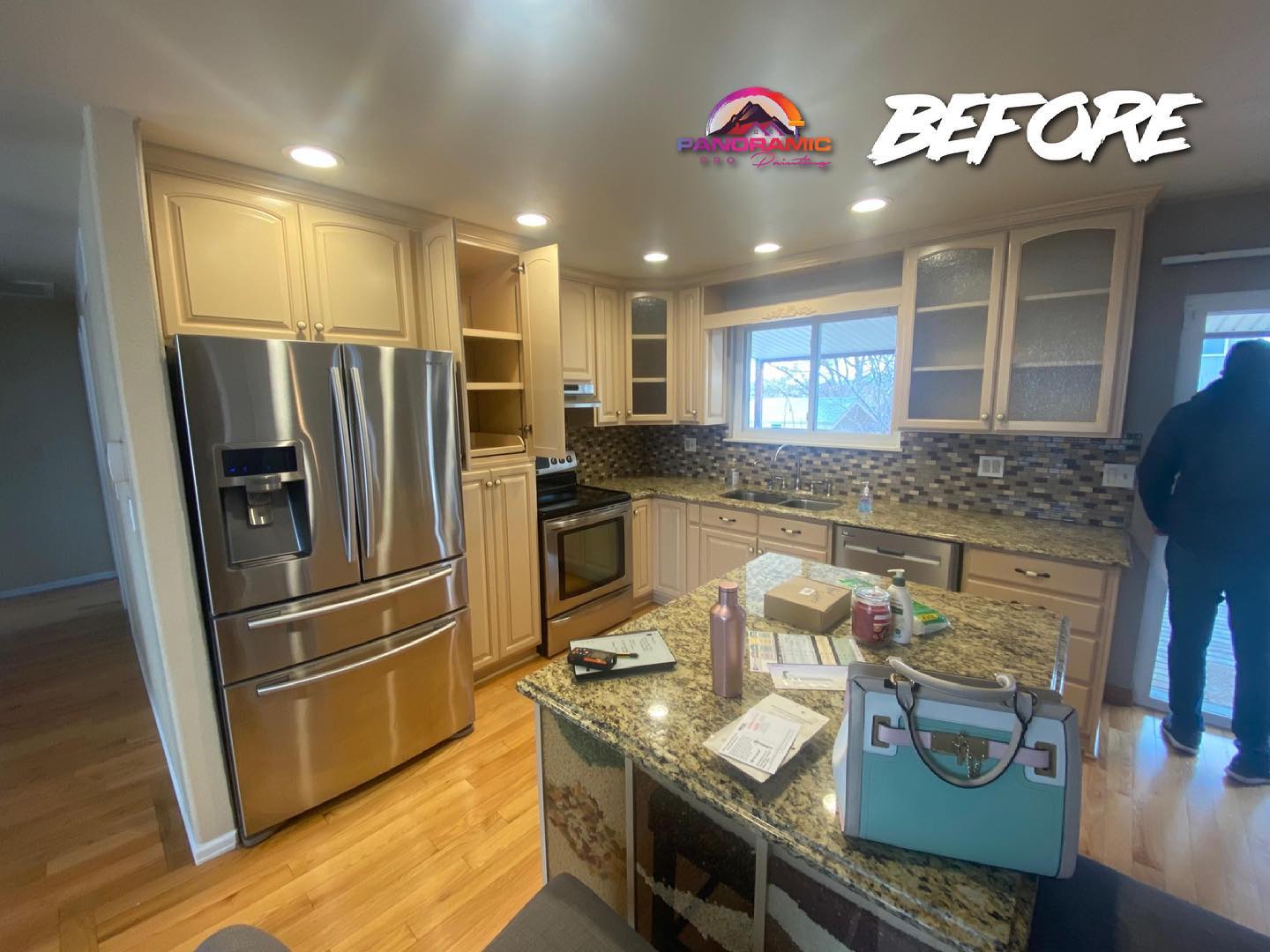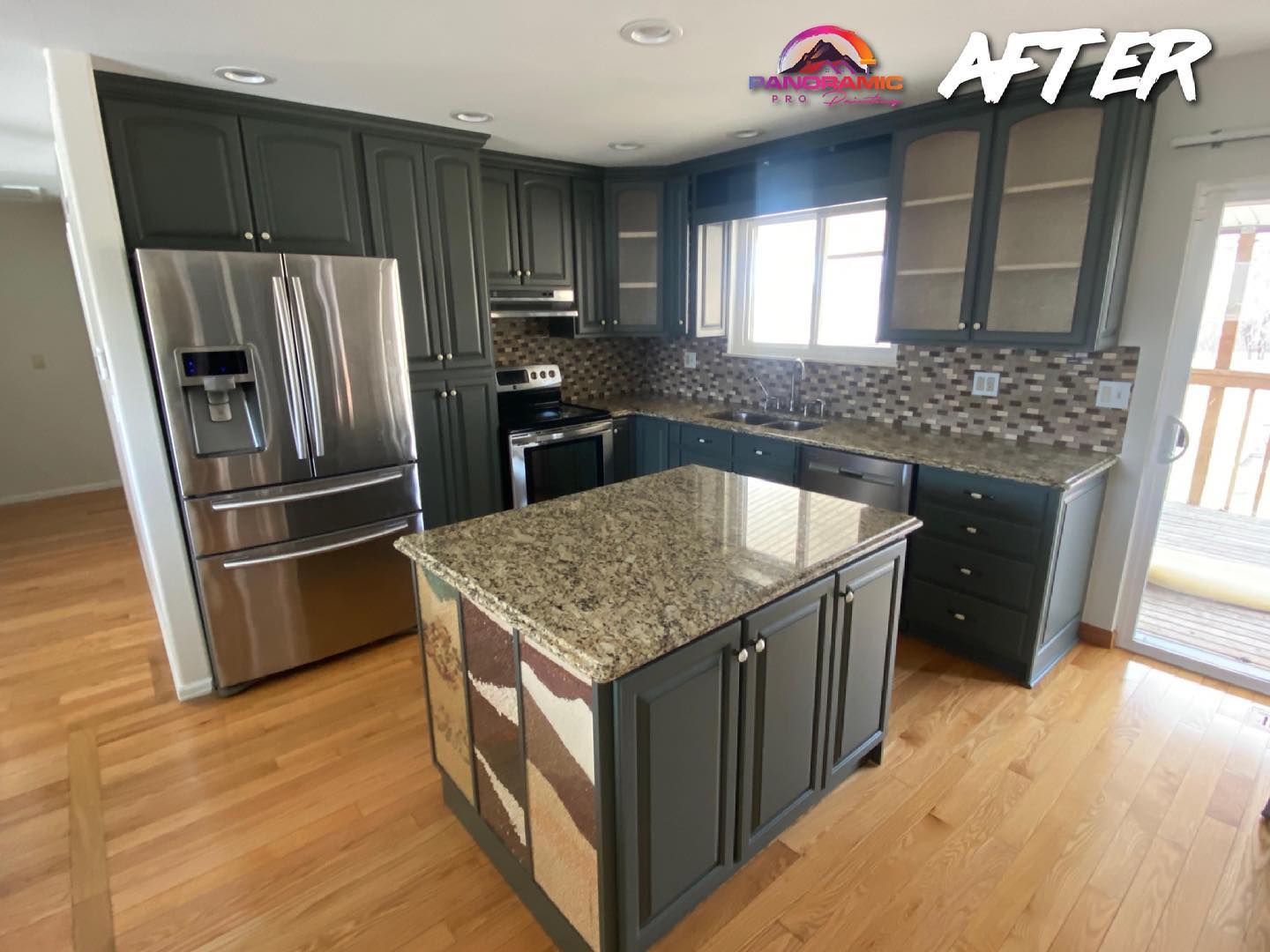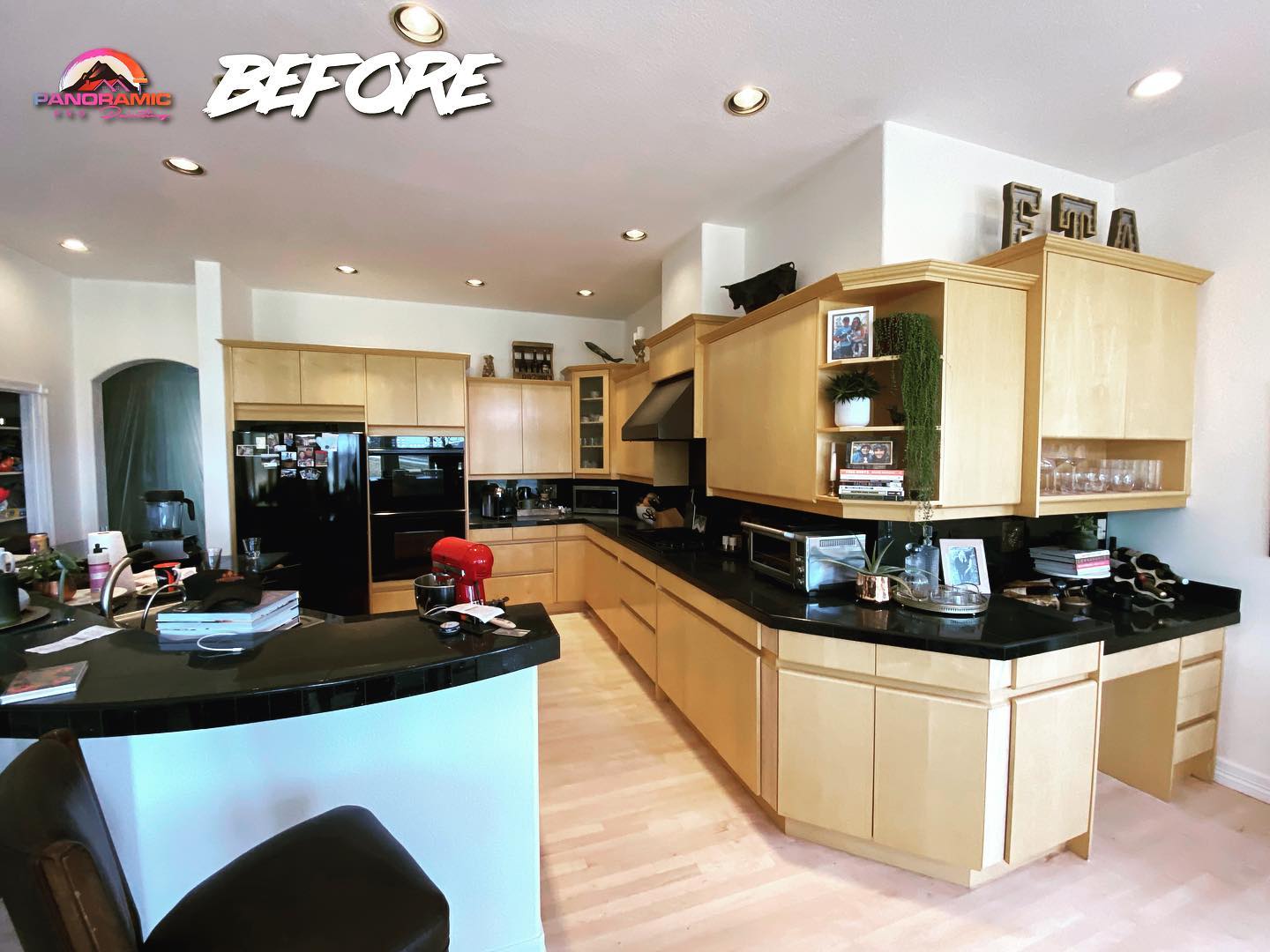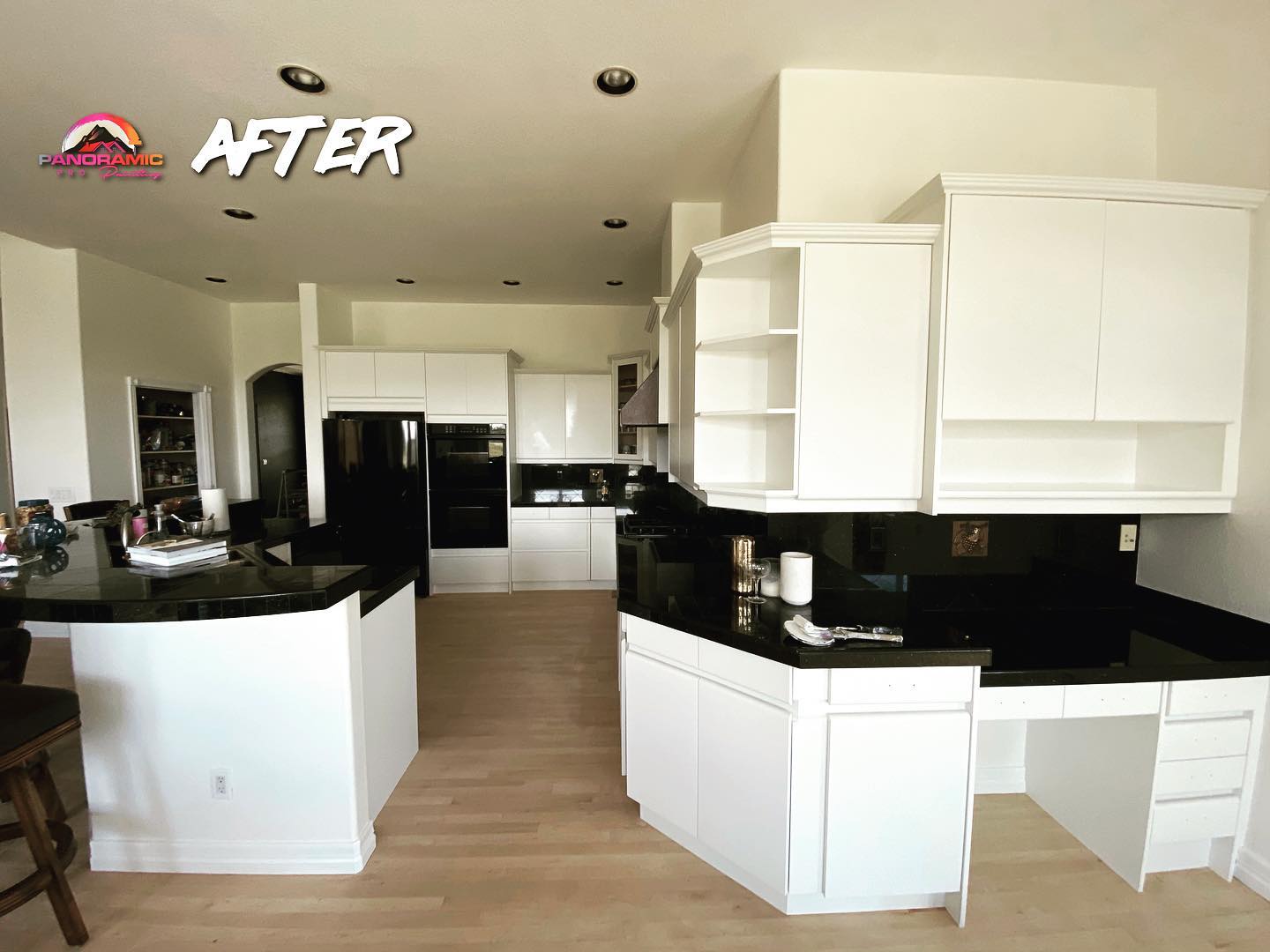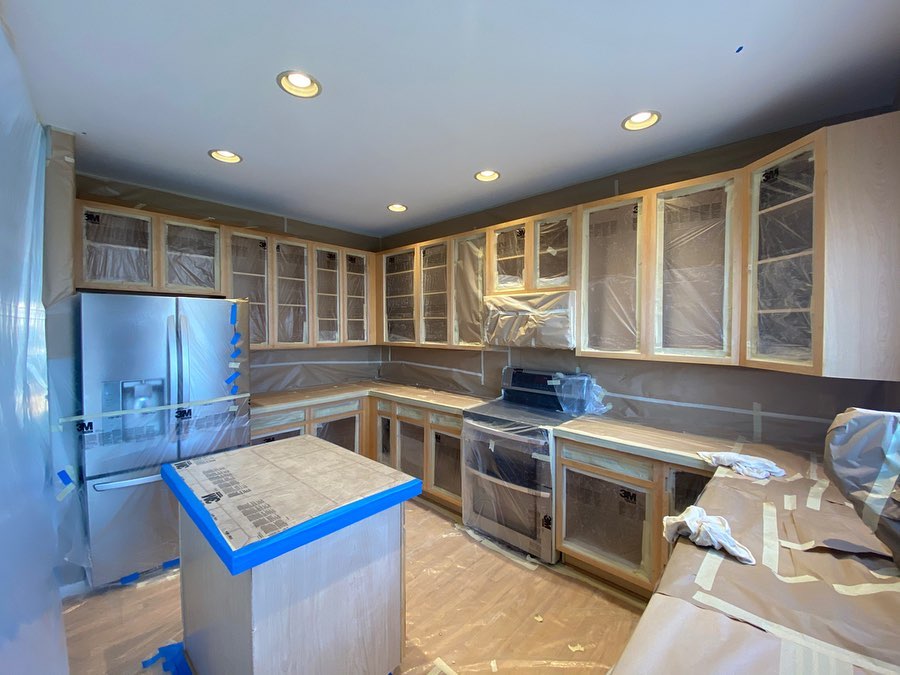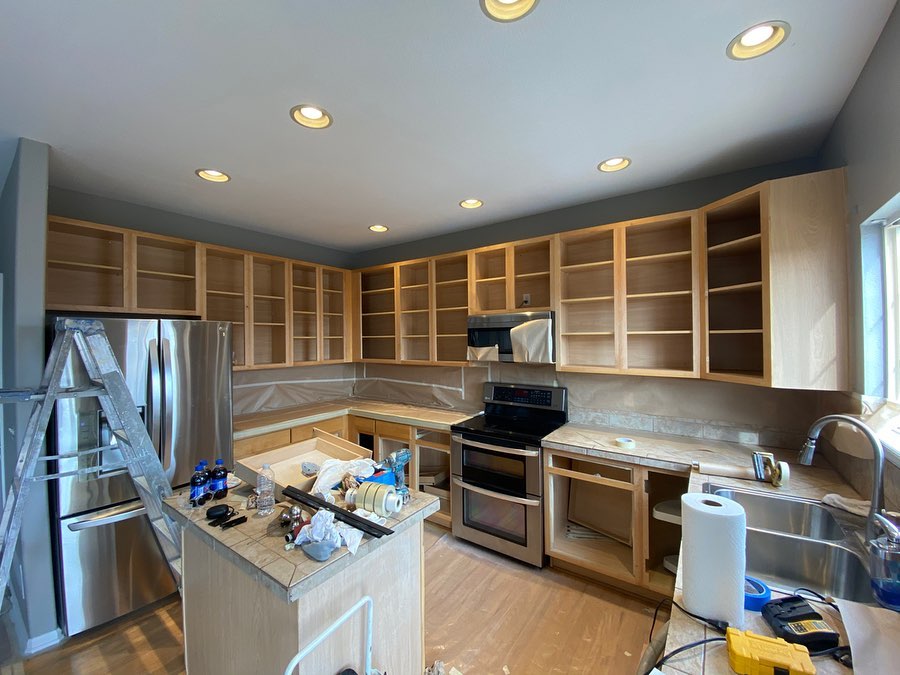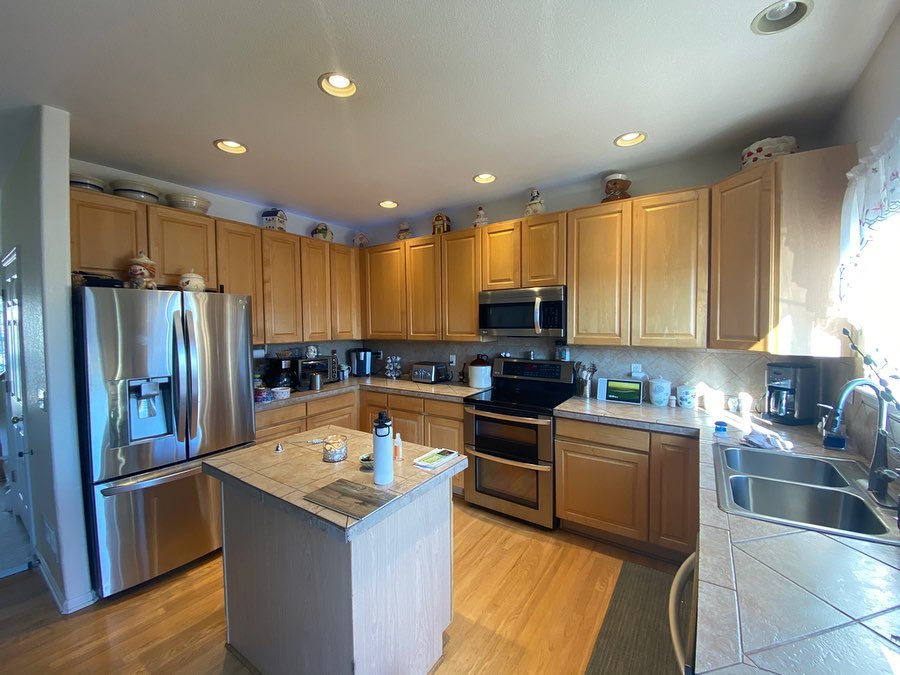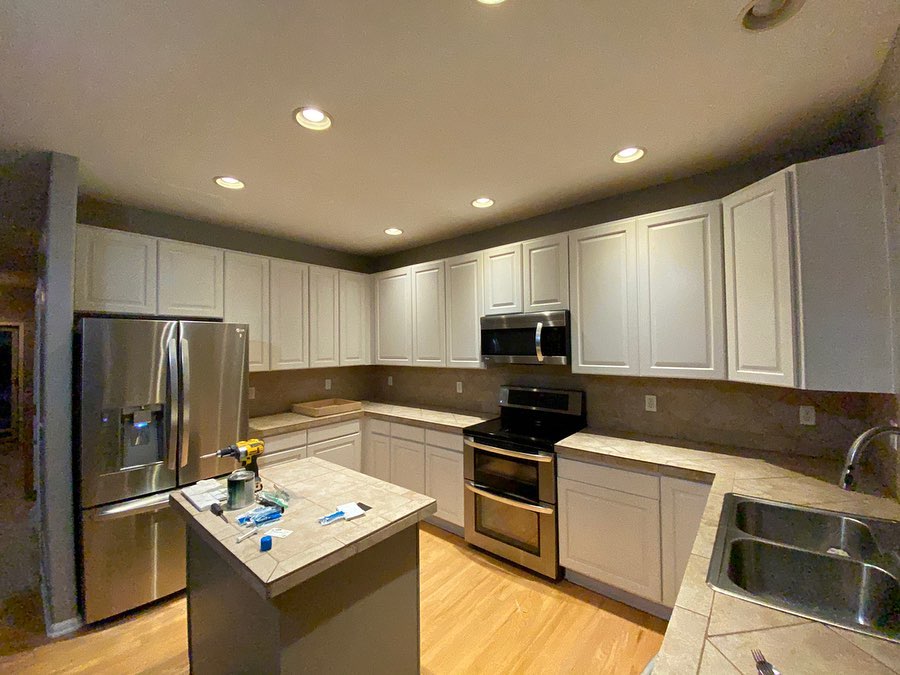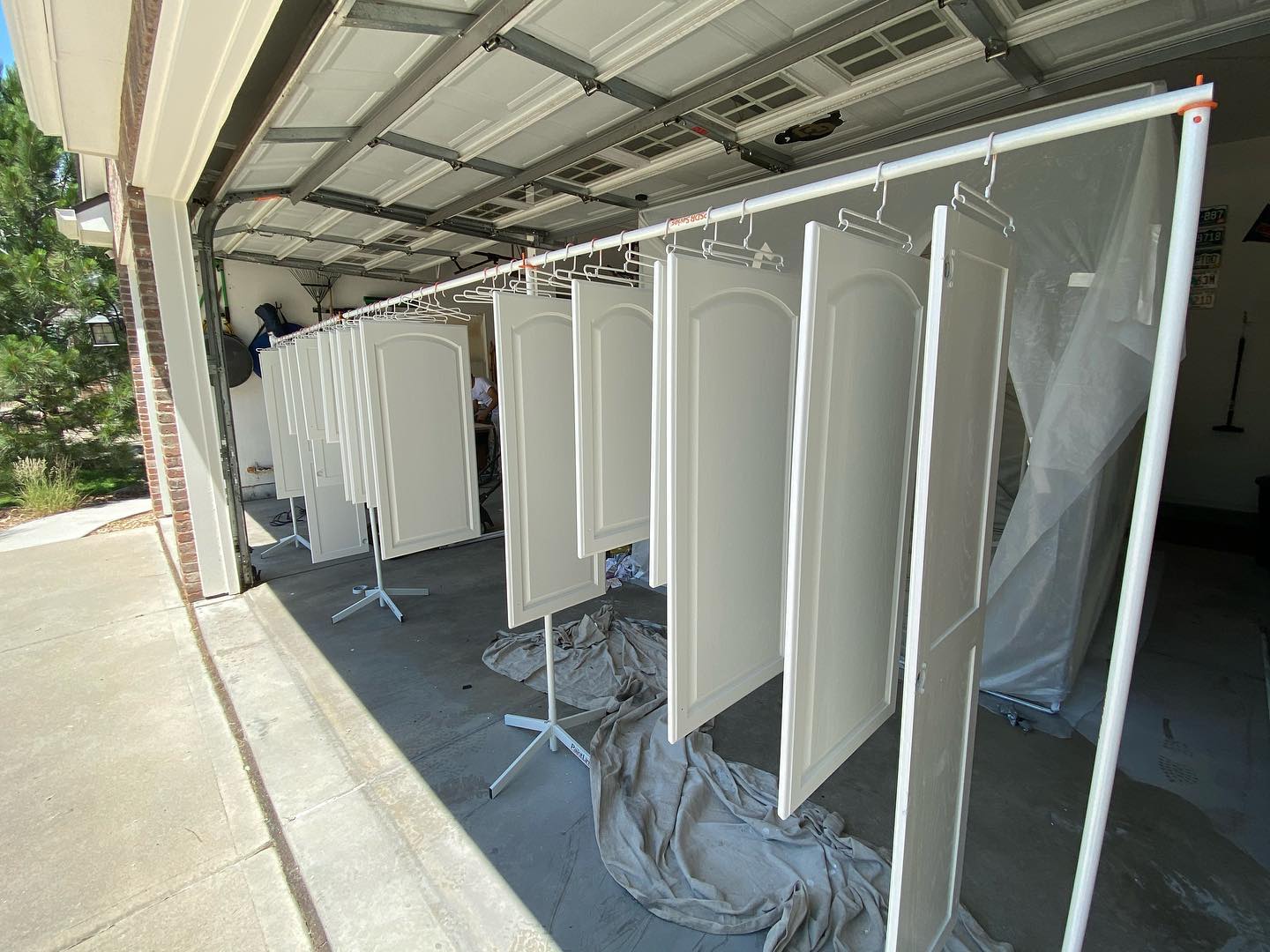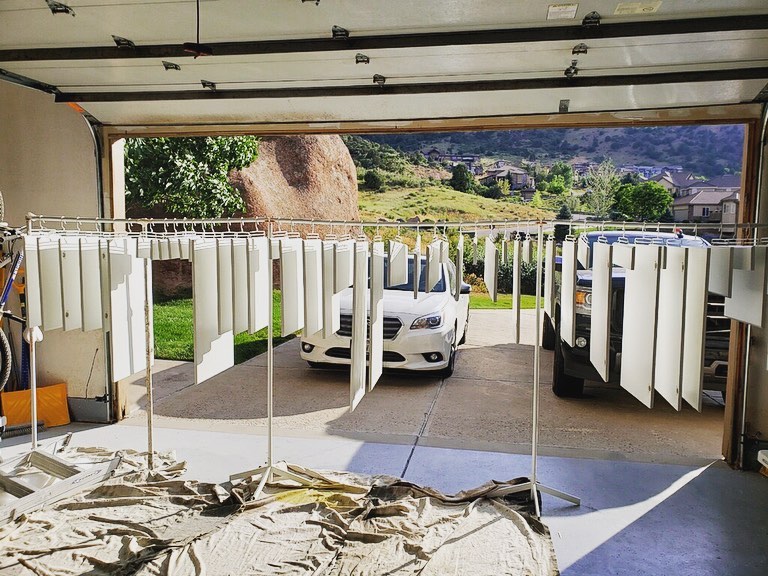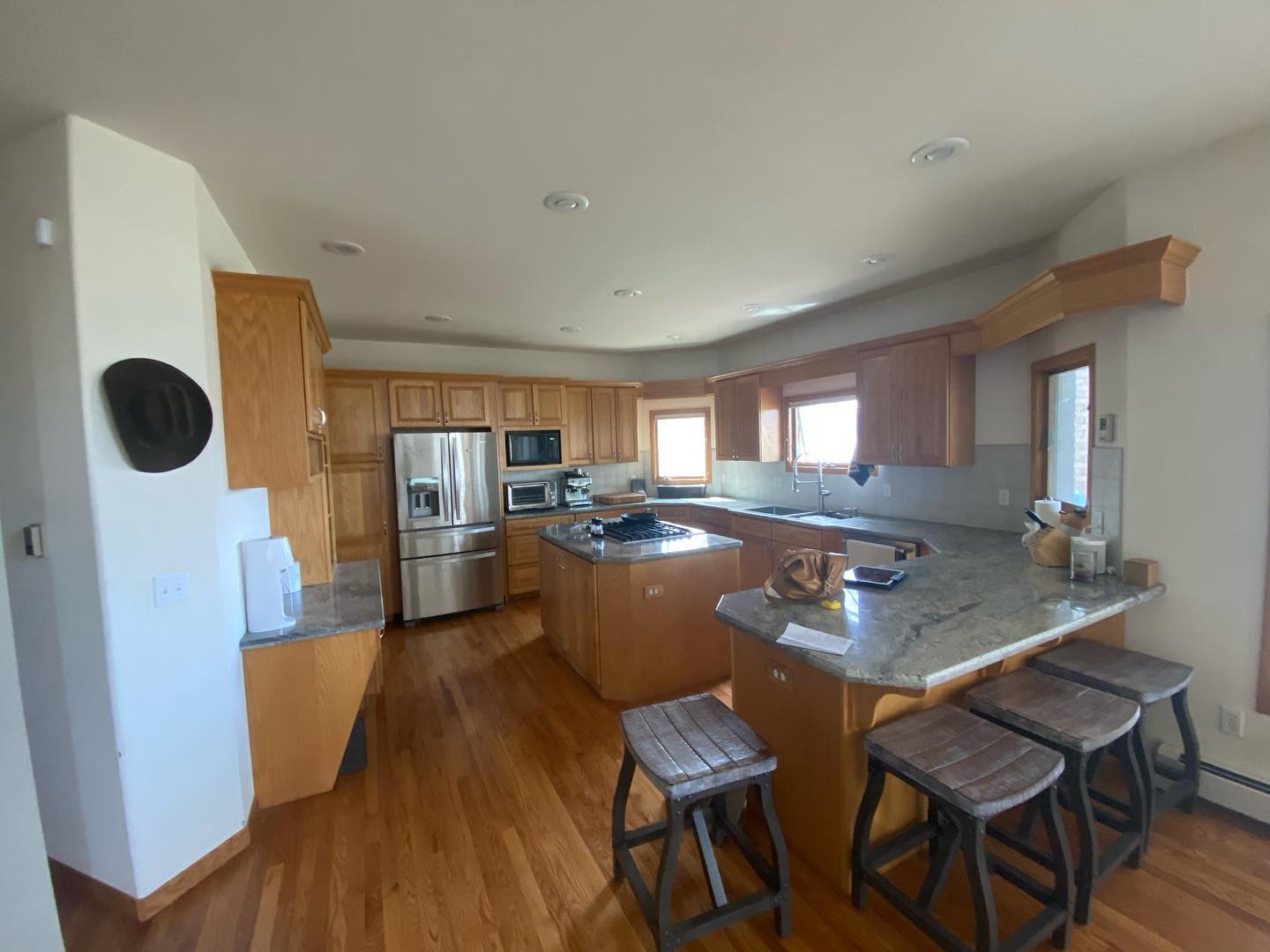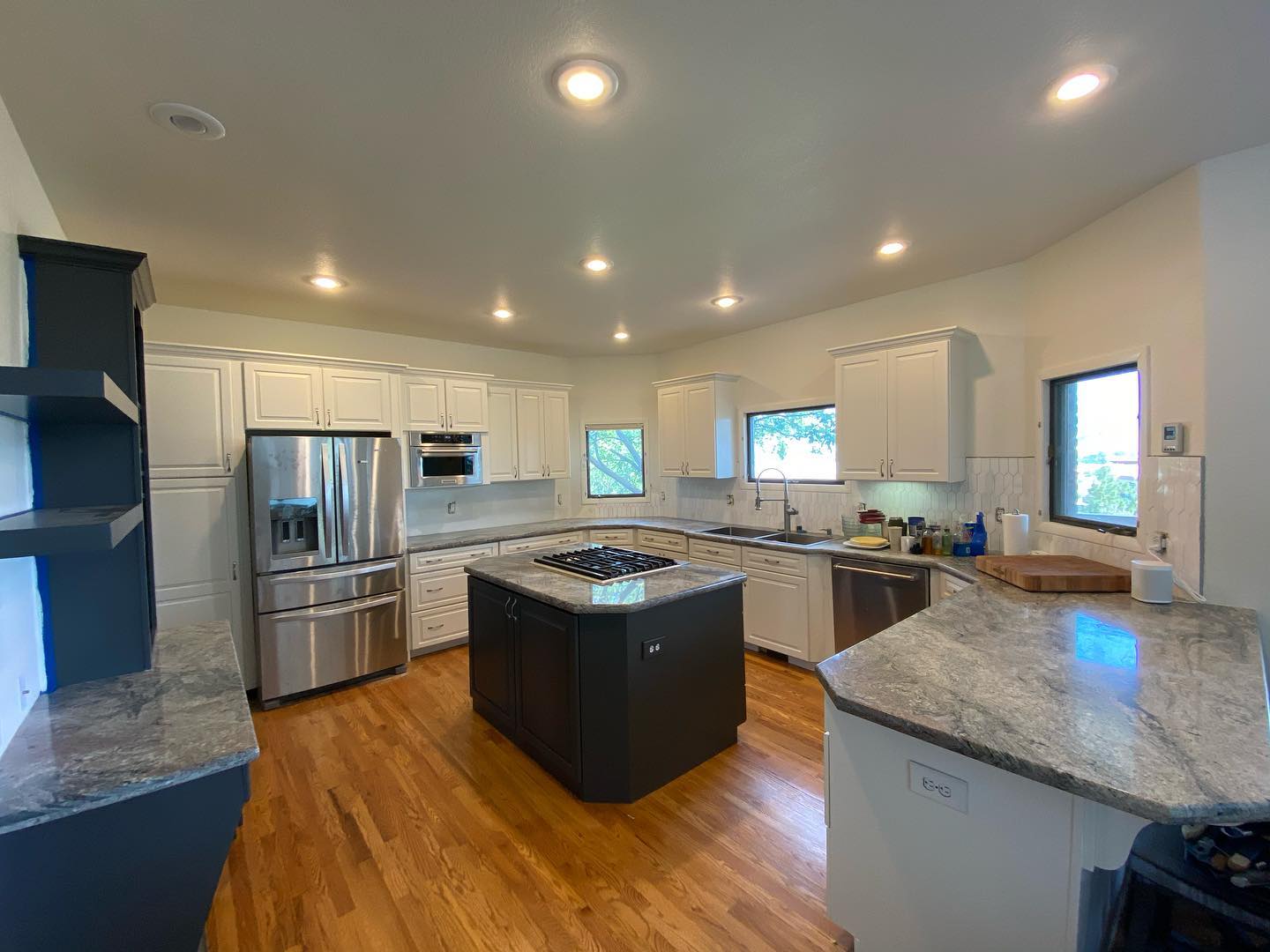 1. Prepare the Space
Cover all valuables, countertops, flooring and areas where production work will take place.  Create workstation in the garage for sanding and spraying of doors as well as a drying rack to hang doors and faces.
2. Remove and Label
Remove cabinet doors and drawers and existing hardware. Label doors and drawers by location to ensure they are re-installed in the proper location. 
3. Sanding
Scuff and sand doors, drawers, cabinet frames and casings using a Festool Vacuum Sander for a dust-free profile. 
4. Prime-Time
Prime all painted surfaces with Sherwin Williams Pro-Block Oil-Based Primer to ensure no stain or tannin bleed through.
5. Wood Grain Filler (Optional)
Fill wood grain on cabinet doors and drawers with a water-based wood grain filler to create a smooth and uniform final appearance.
6. Durable Coat Finish
Spray doors using Sherwin Williams Emerald Urethane for an extremely hard and durable finish coat.
7. Reassemble
Reassemble kitchen putting all doors and drawers back in their original locations, and re-install hardware.