Residential Exterior
Painting

Curb Appeal and More
We all enjoy the visual appeal, and appearance of a fresh painting job. However, many aren't aware of the vital role exterior painting plays in providing critical protection for our homes. This could not be more relevant than here in Denver Metro area. Being at such a high elevation, with over 300 days of sunshine a year, quality paint protects your home from moisture intrusion, wood-rot and other issues that when left unchecked can lead to costlier repairs down the road.
In addition to ONLY using the best paints on the market, Panoramic Pro prides itself on its pre-painting house preparation process, to ensure proper adhesion of the your new coating and to protect your home for years to come.

Exterior Painting
Deck/Fencing Staining and Refinishing
Concrete Staining and Painting
Powerwashing
Project Examples
Drag the slider below to the left or right to see the before and after.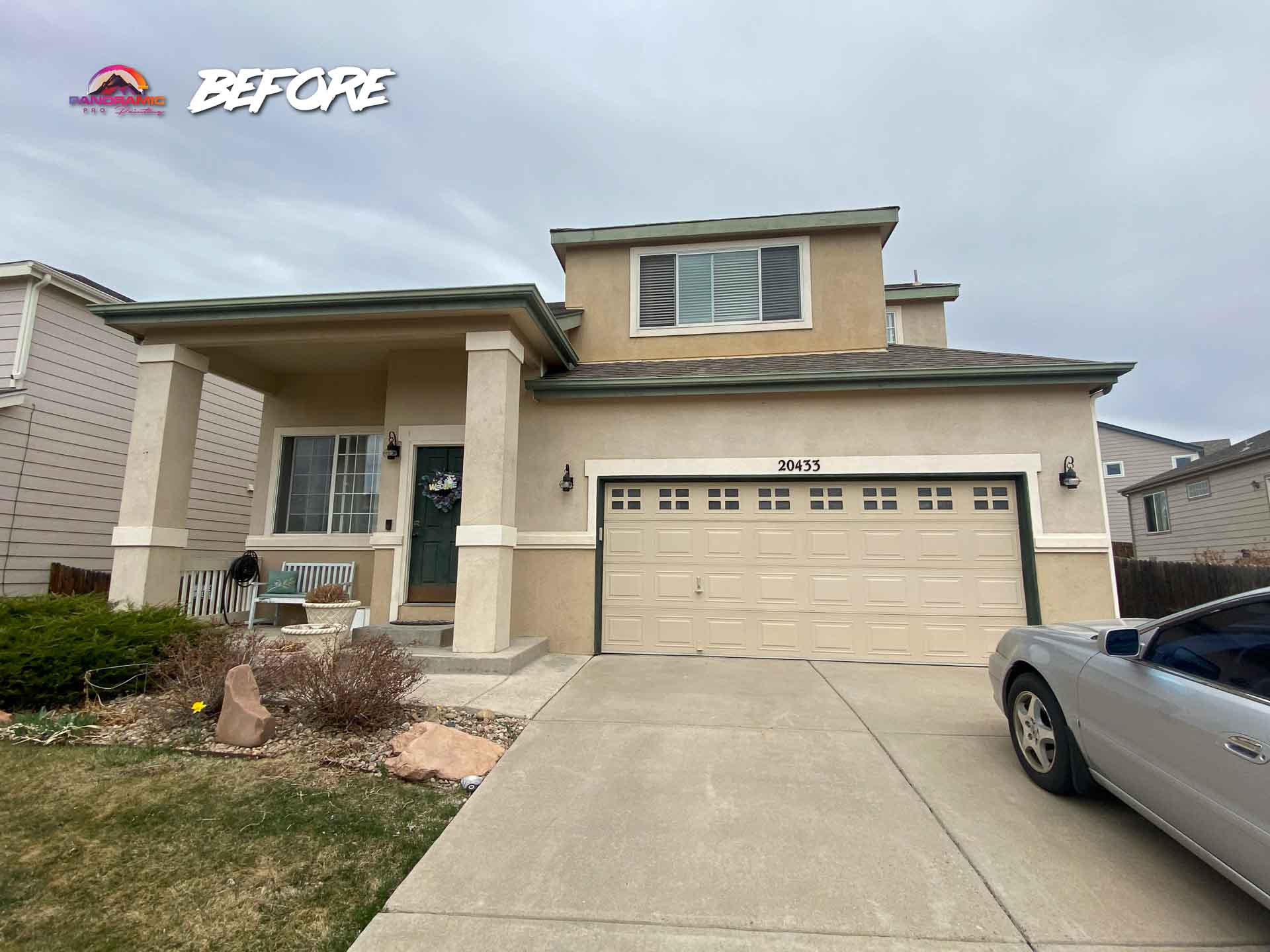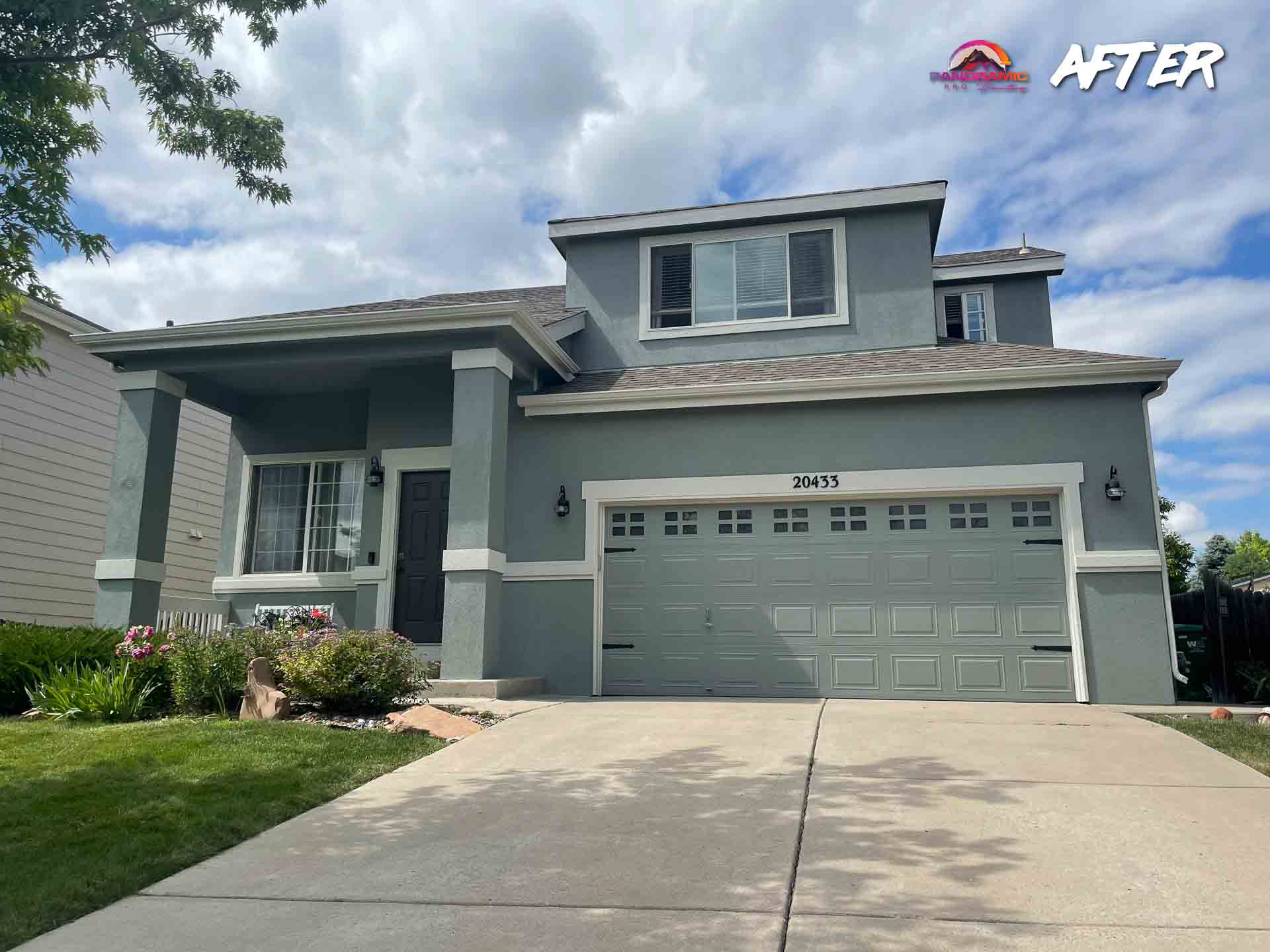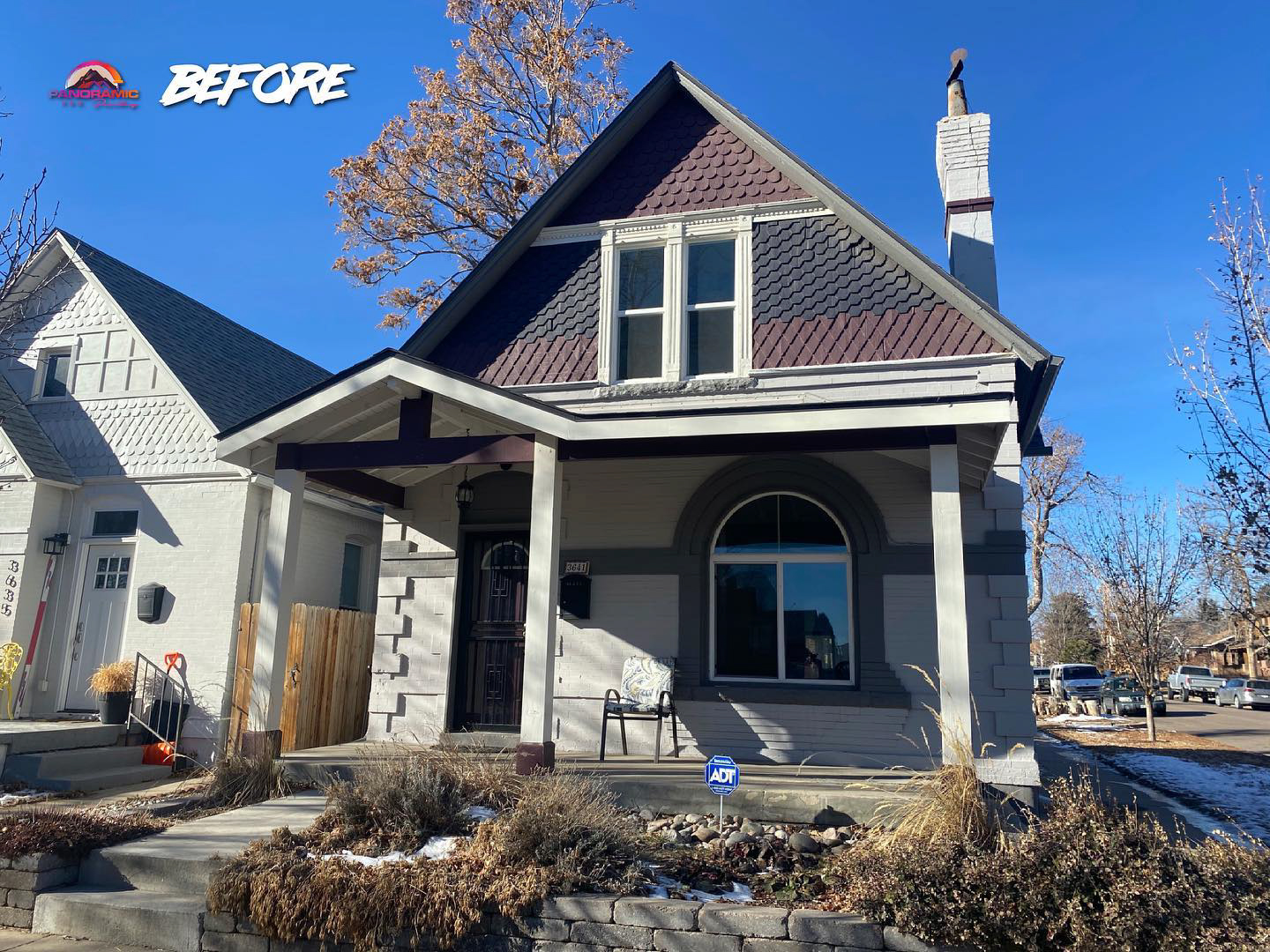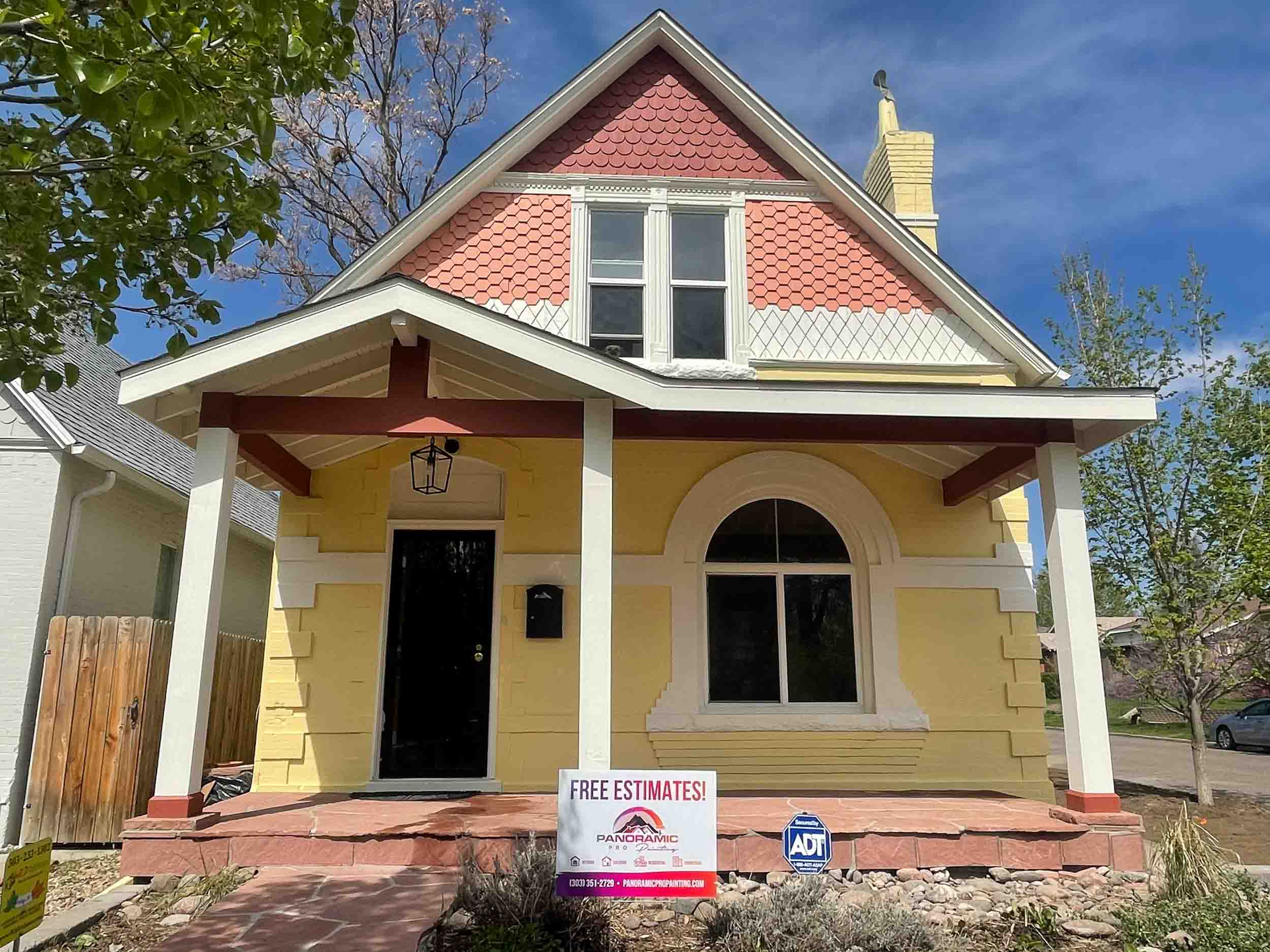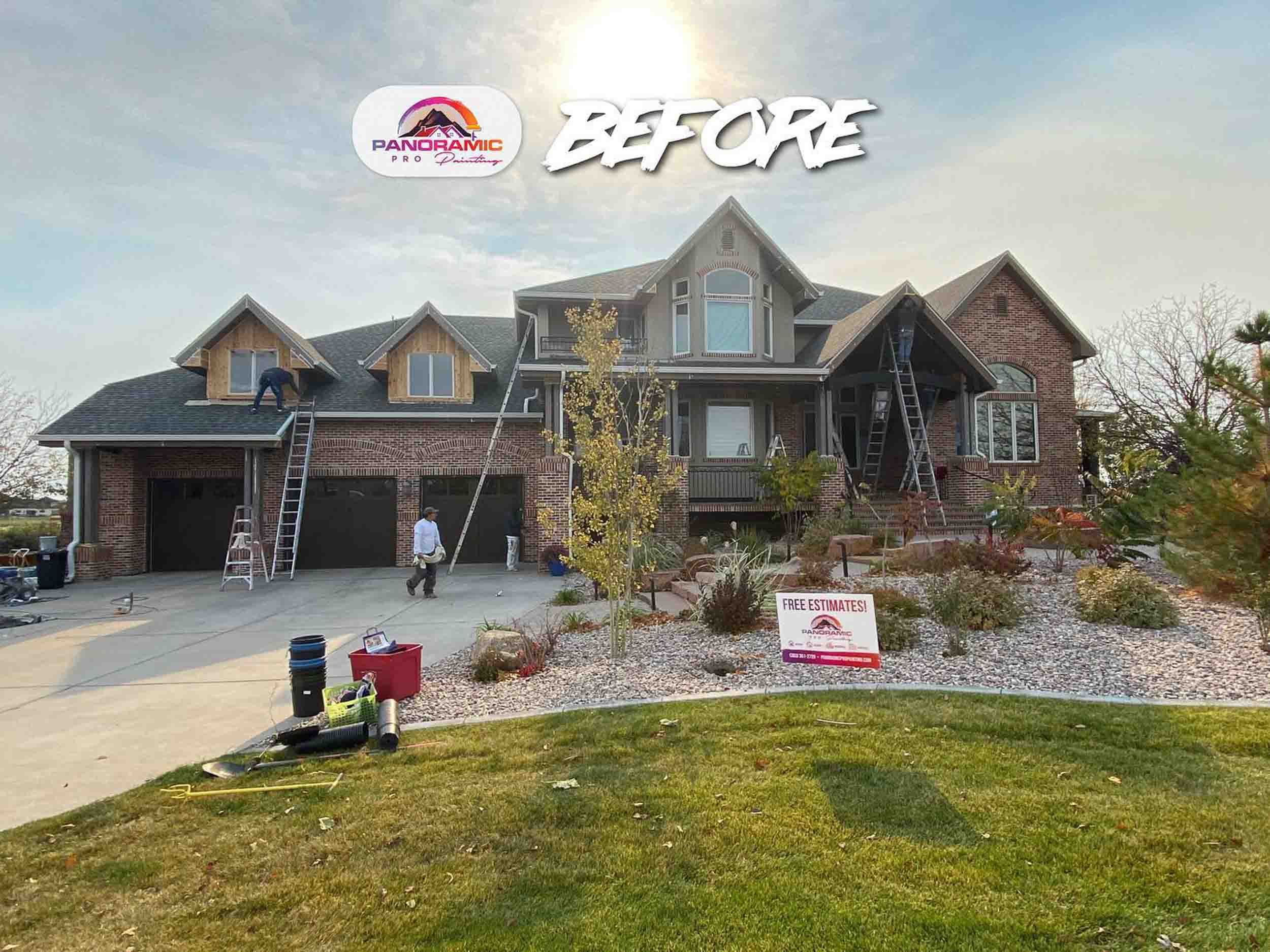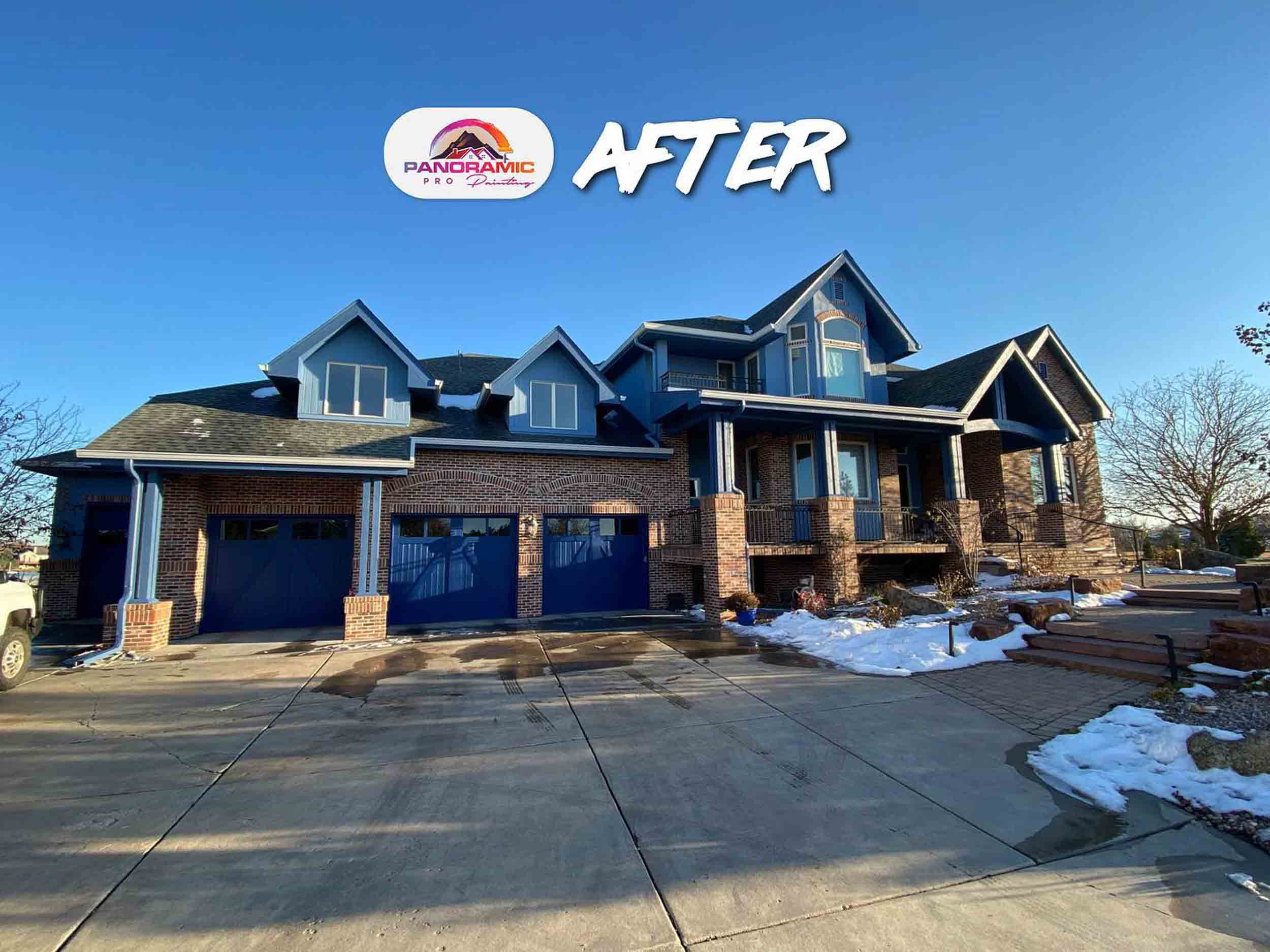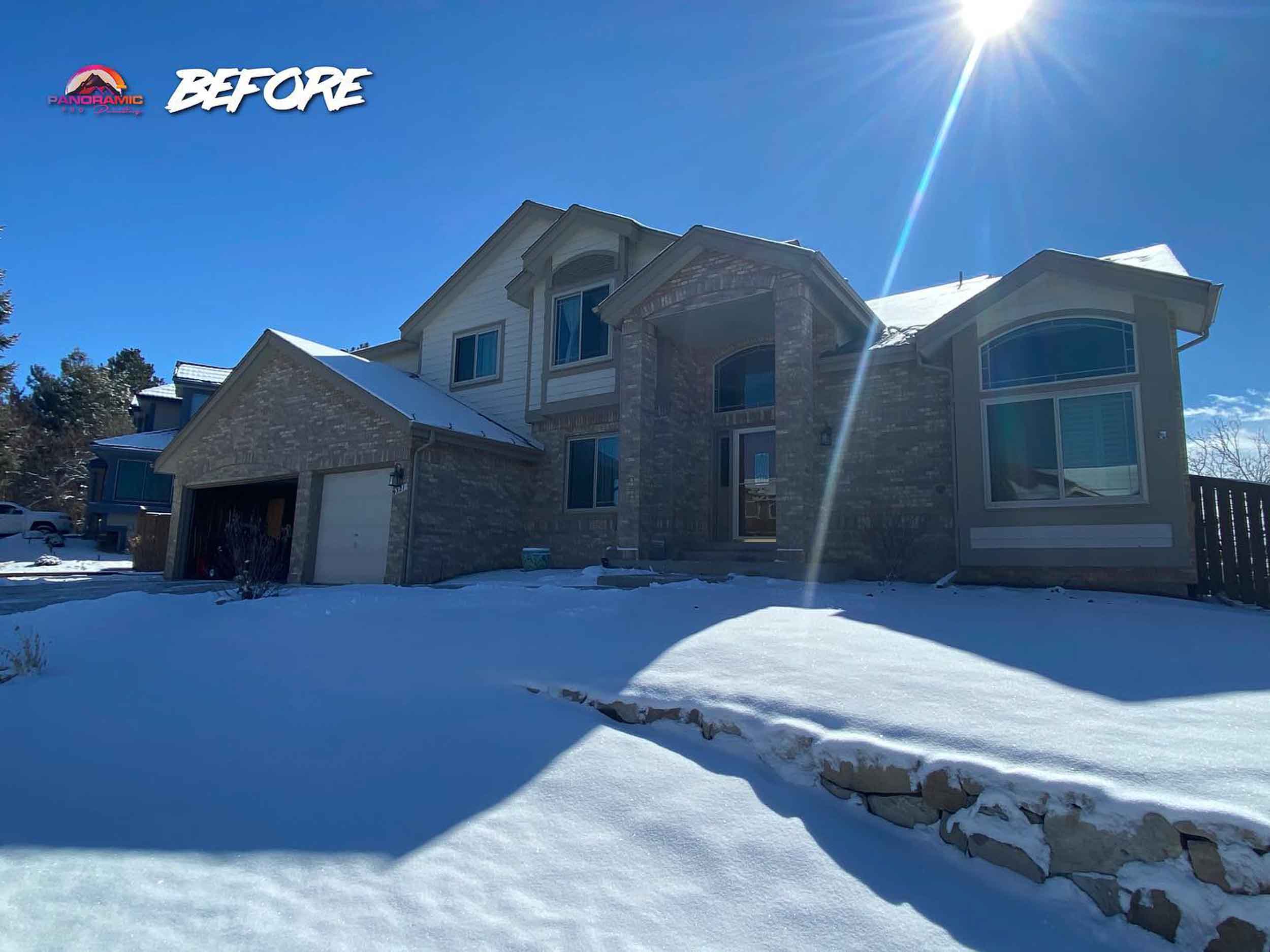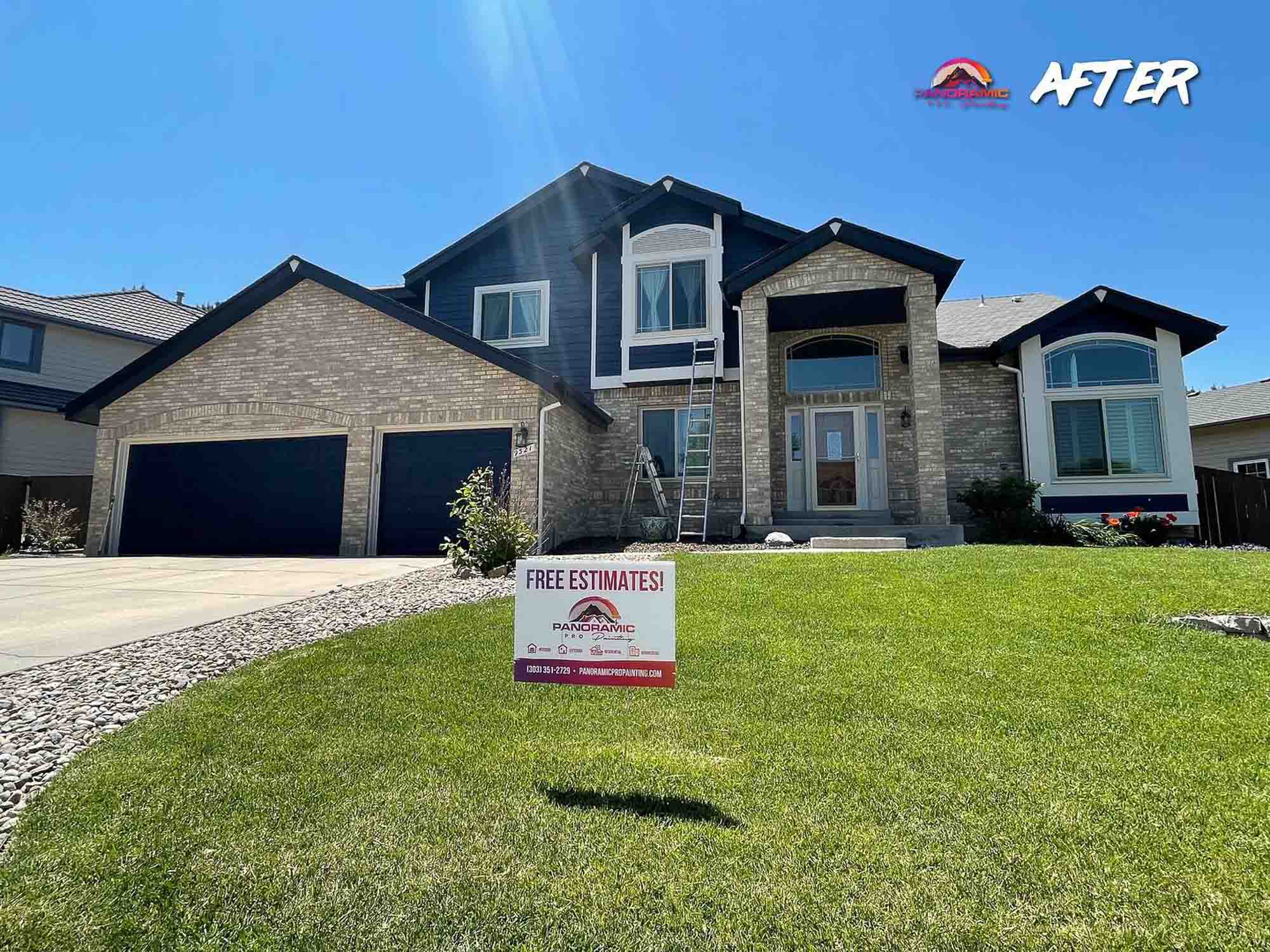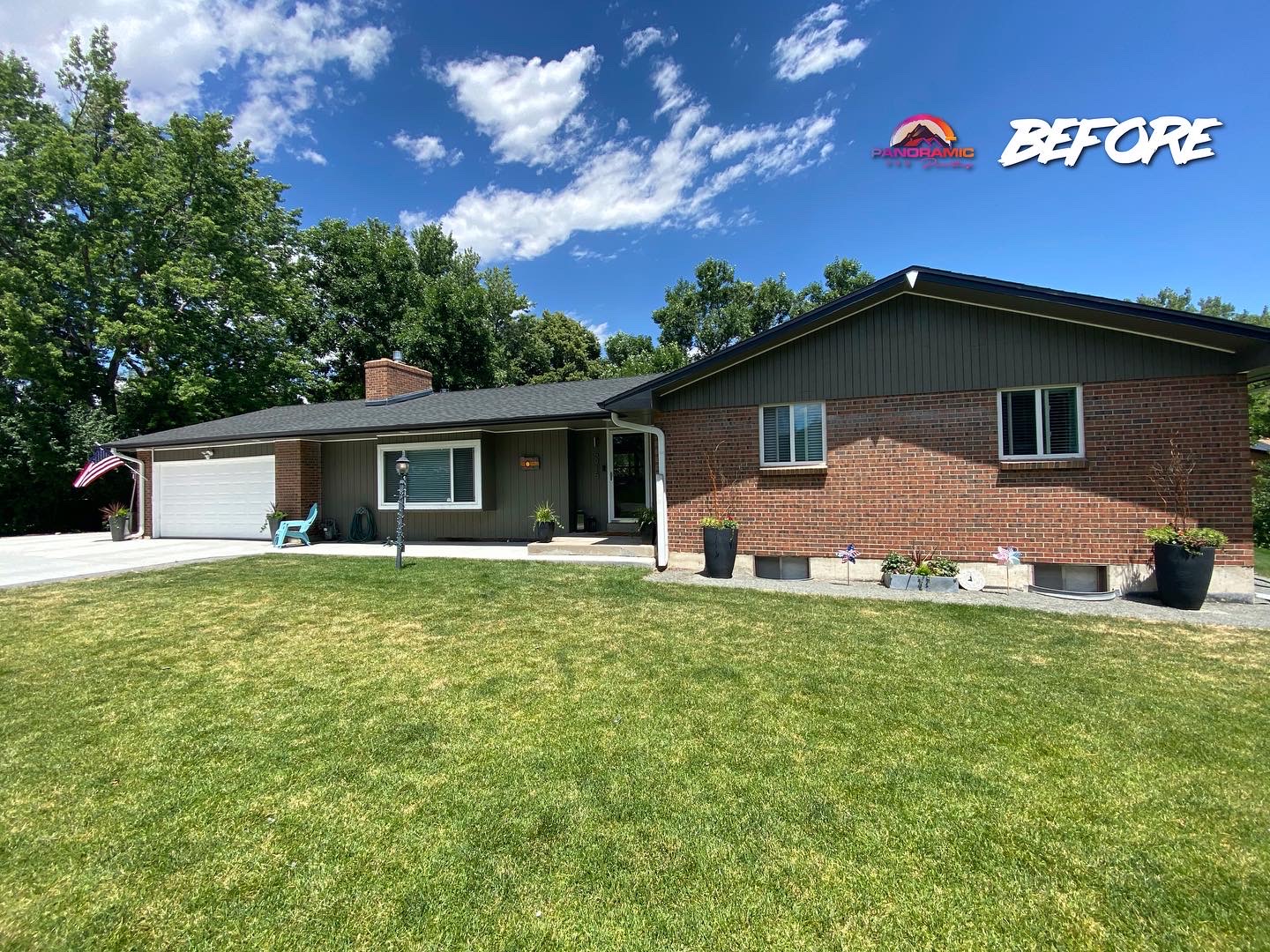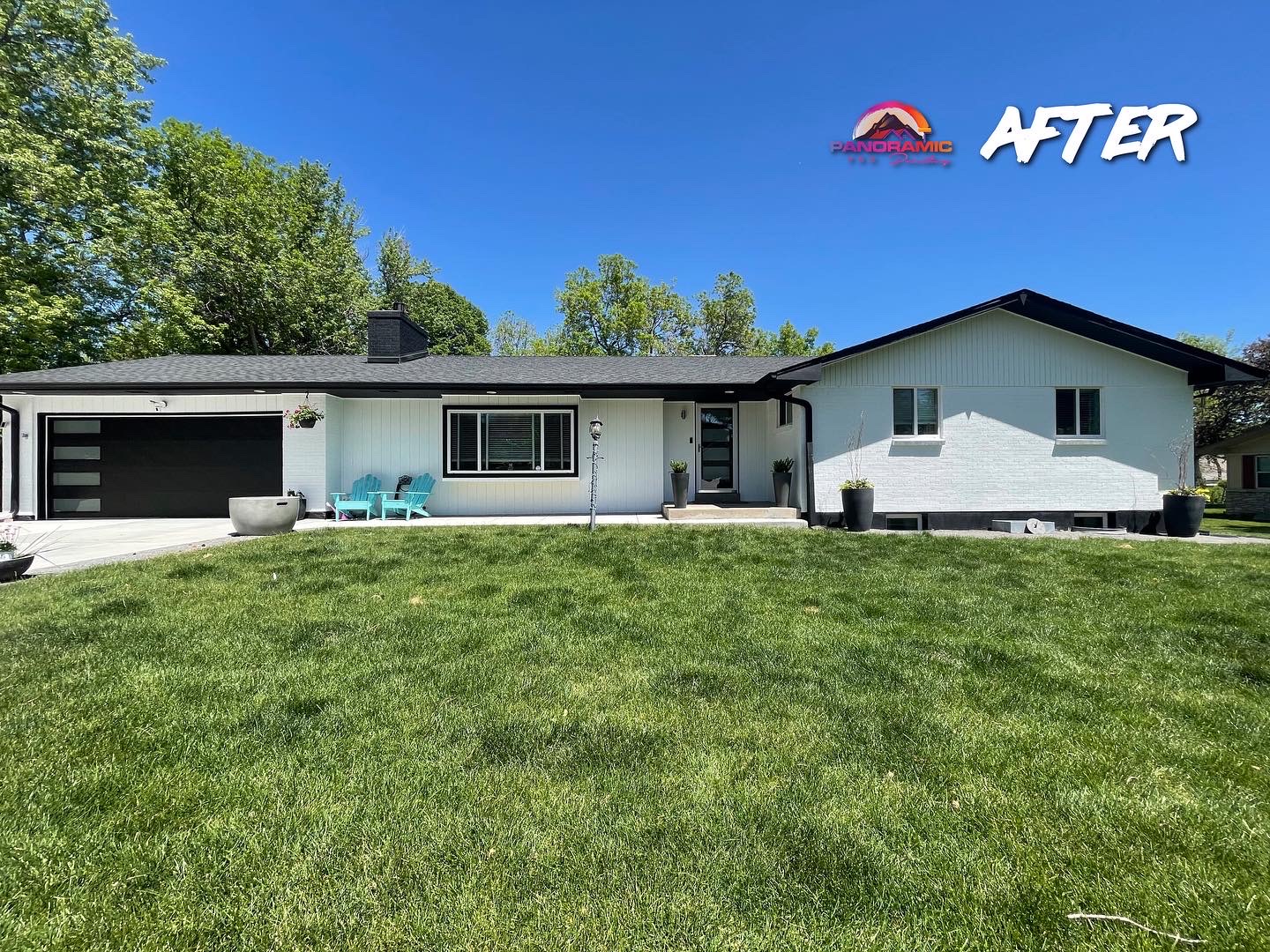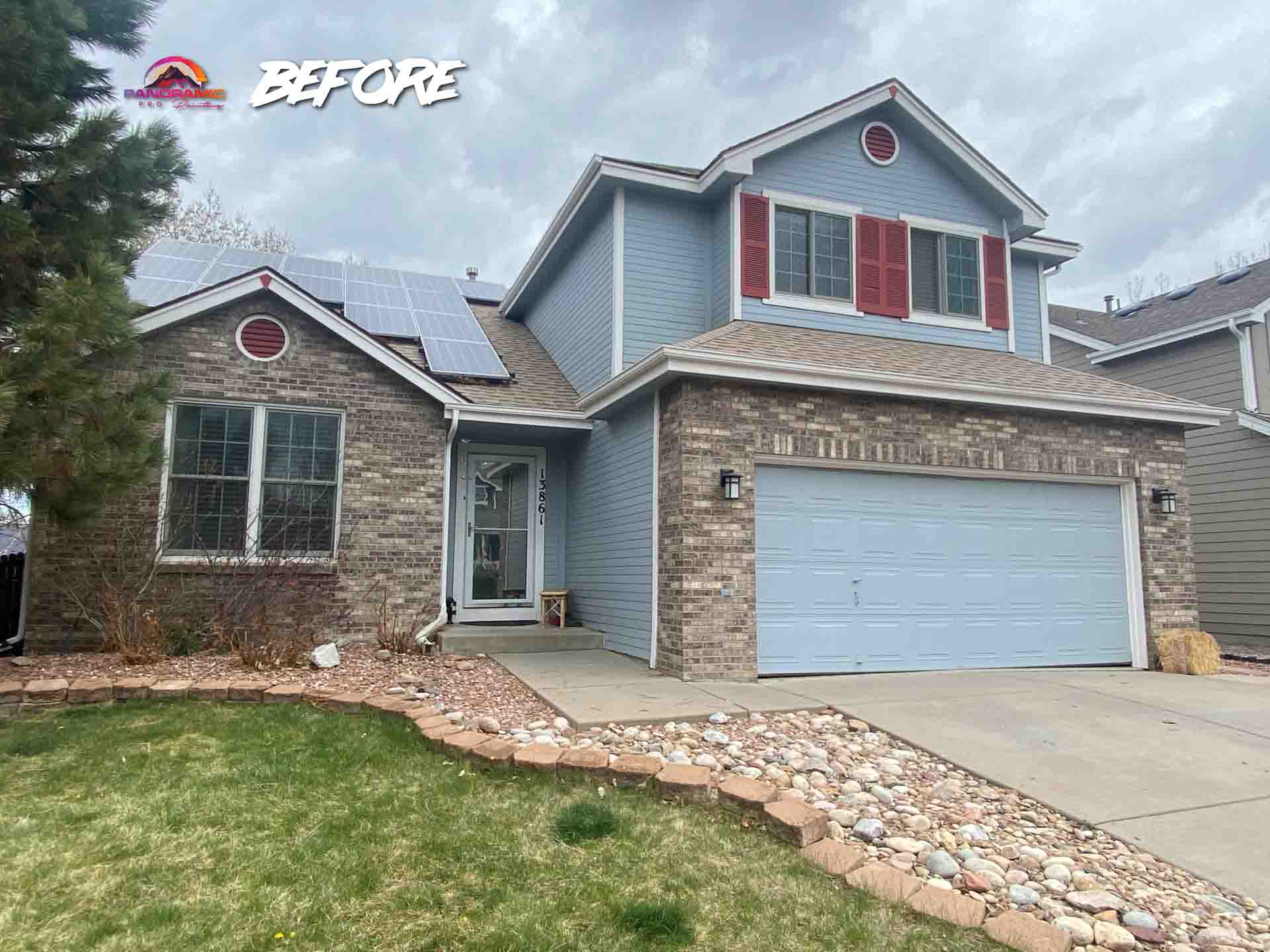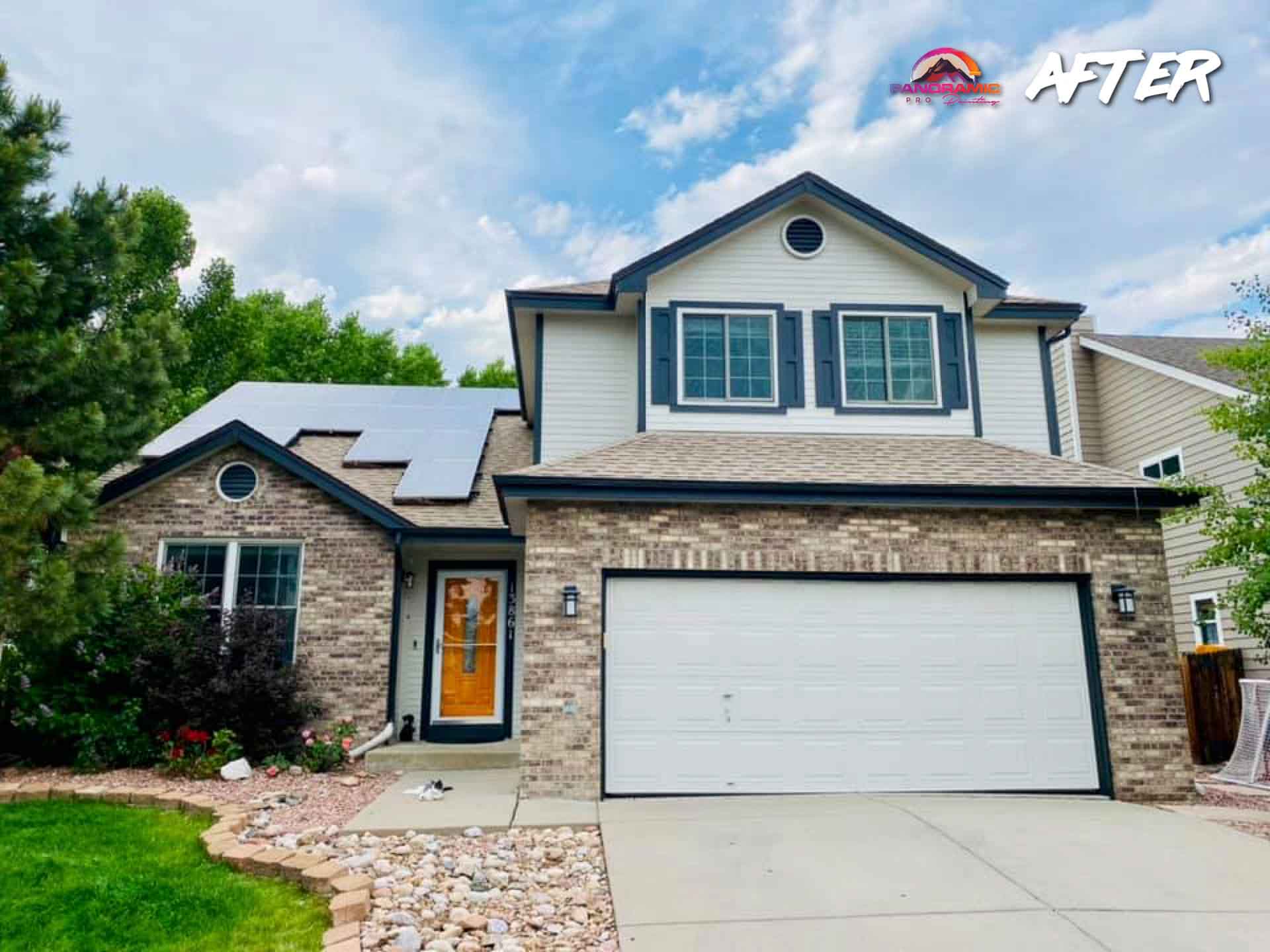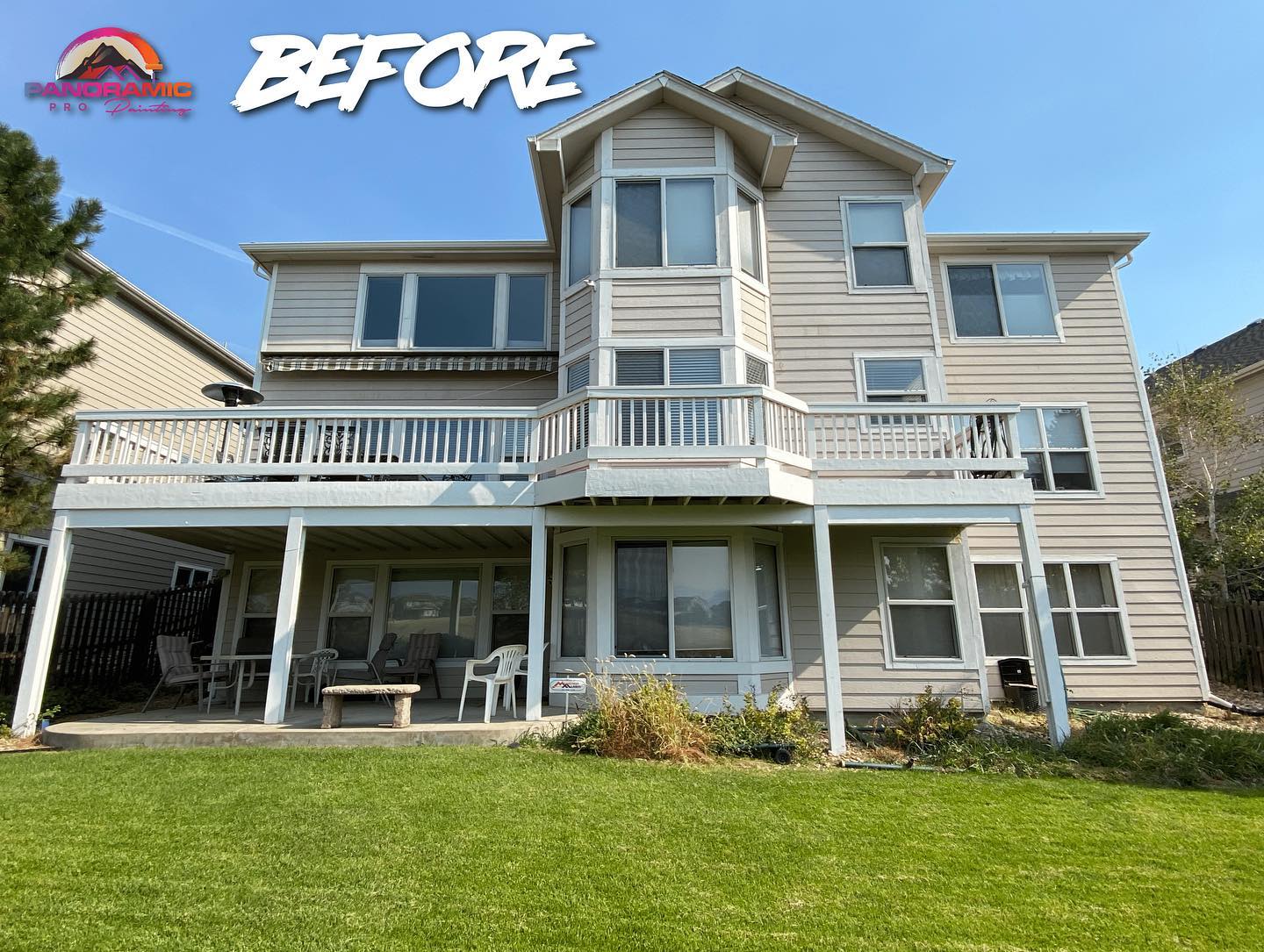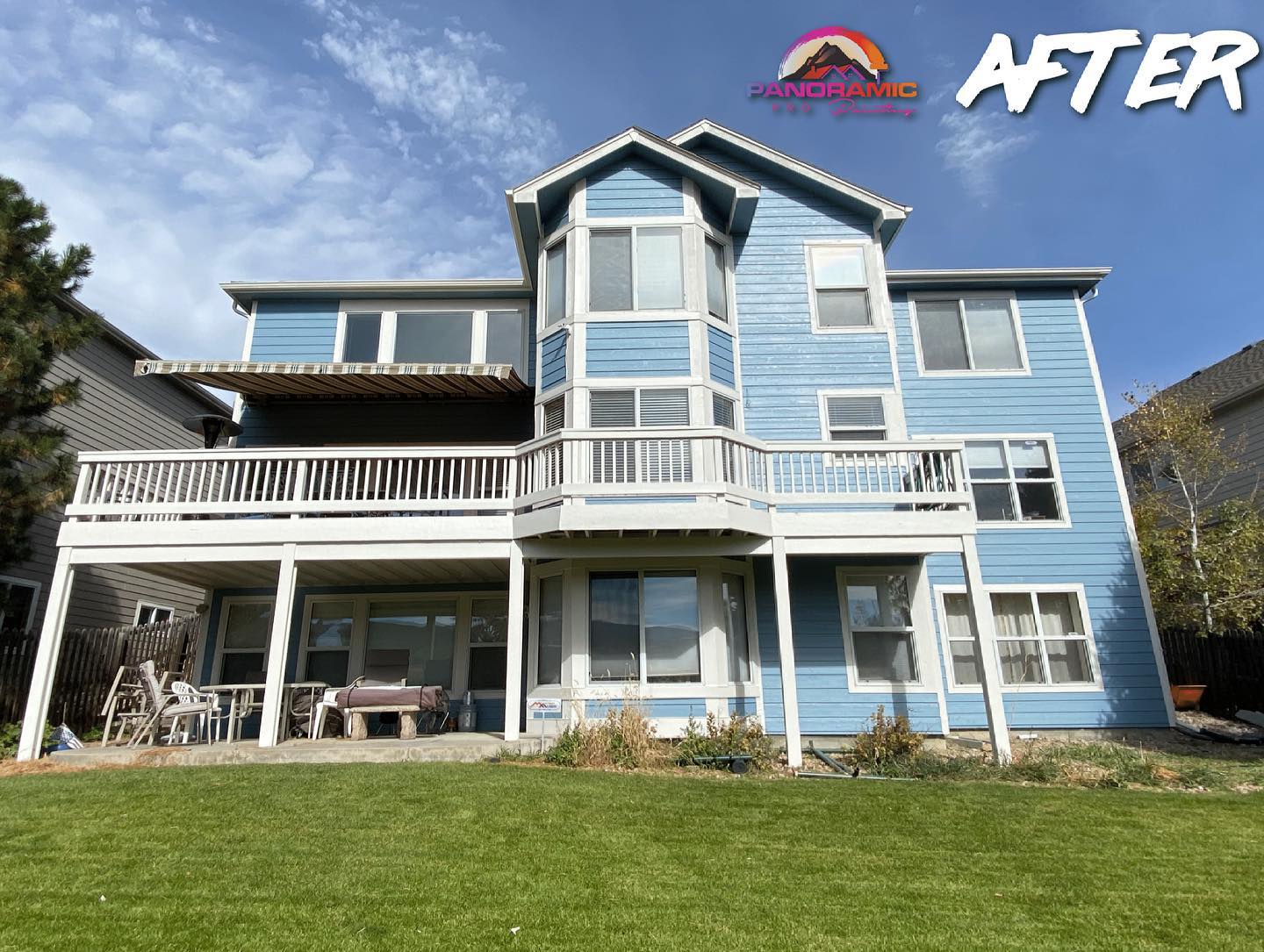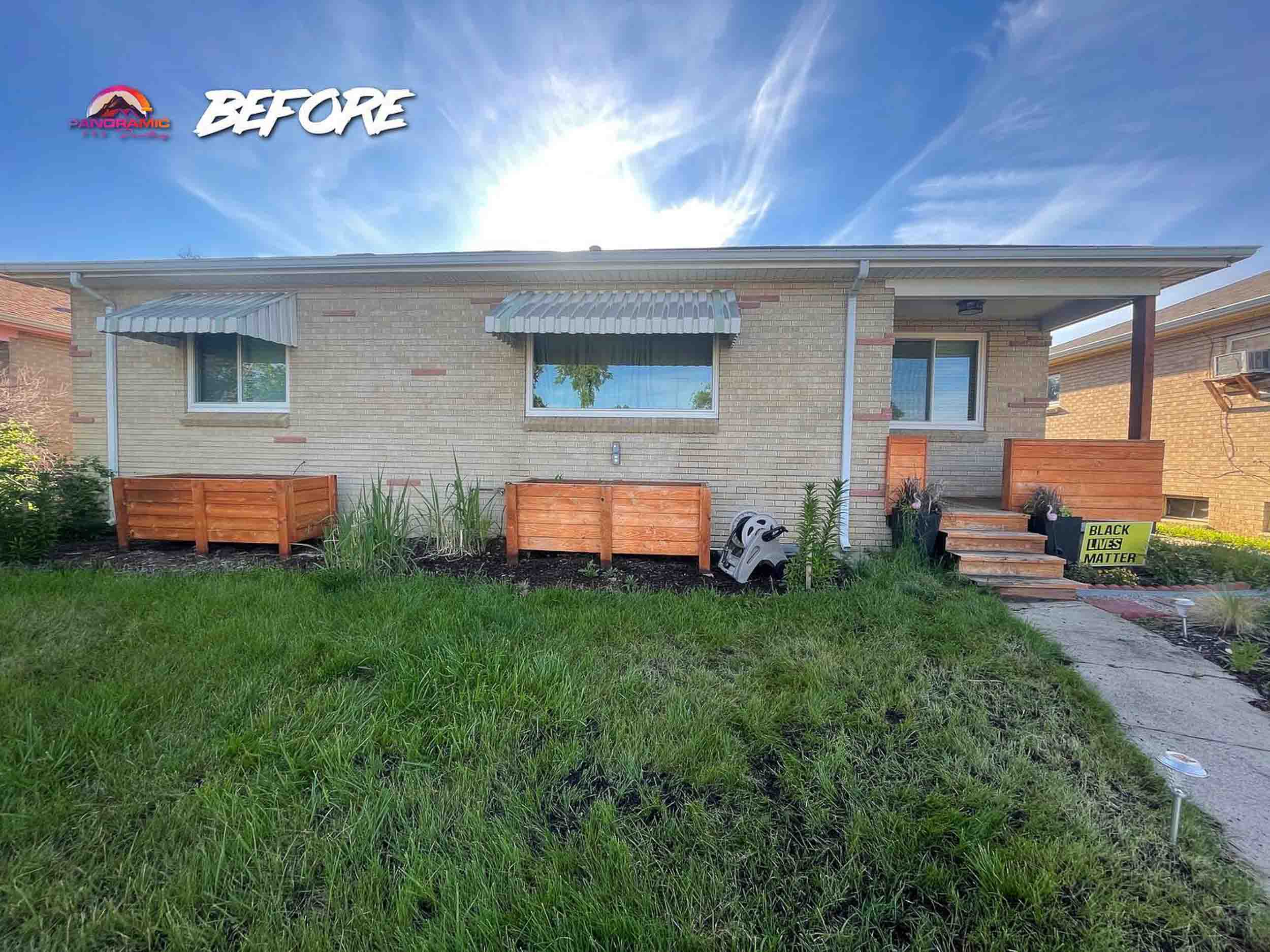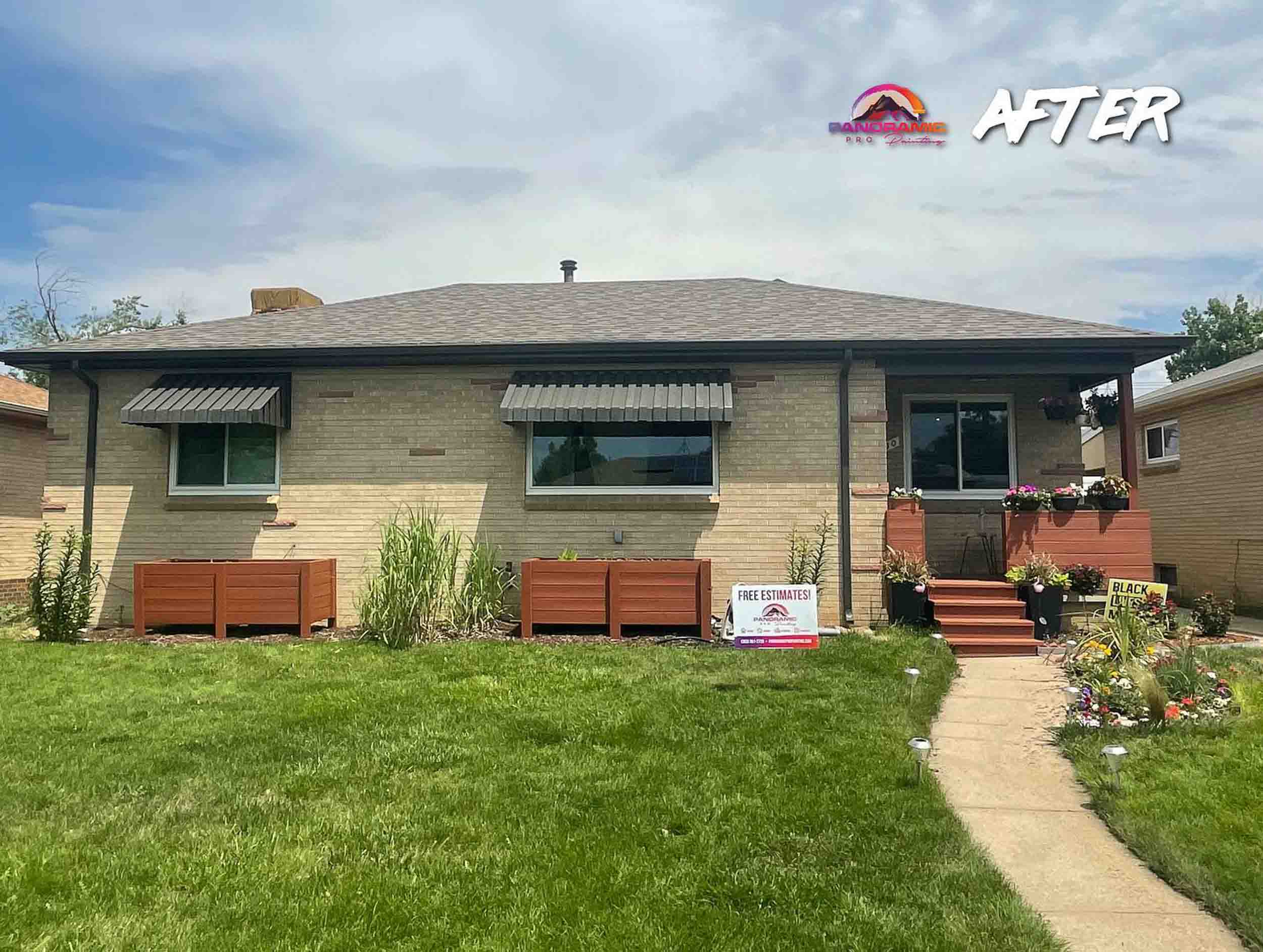 1. Full Powerwash
Removes dirt, surface contaminants, and other residues from the substrate to ensure proper adhesion of the new coating.
2. Scraping and Sanding
Old/failing paint (peeling, blistering, etc.) must be removed from the surface to allow the new coating an opportunity to bond to the substrate, and prohibit a future product failure.
3. Caulking
Often overlooked, caulking plays a vital role in sealing joints and gaps and provides thermal insulation while prohibiting water penetration.
4. Masking
Using masking tape, paper and film, masking ultimately protects all areas that are not being painted from overspray or paint splatters during the repaint process.
5. Priming
All bare wood areas that have been prepped must be spot-primed to seal the substrate and ensure proper adhesion of the topcoat.
6. Painting
Only after all preparation is complete, will we begin the actual process of painting the home.